By Indra Australia
Indra delivers two deployable forensic laboratories for the analysis of improvised explosive devices (IEDs).

Improvised explosive devices (IEDs) are the major source of casualties in current operations and are likely to remain the weapon of choice for adversaries in asymmetric warfare. Therefore, preventing IED attacks is a major priority for Armed and Security Forces, and being able to protect population, first responders and military forces against IED attacks is essential. One of the key elements to defeat the IED system (IED supply chain) is the intelligence and evidence gathered at the scene of a terrorist attack. Deployable Forensic C-IED Laboratories are intended to analyze the intelligence and evidence gathered at the scene of an IED event quickly, but in a judicially clean manner to both give a commander quick actionable intelligence and support subsequent exploitation.
Indra's Weapons Technical Intelligence (WTI) solution equips the customer with a scalable and deployable facility that has been purpose built to provide in-location analysis and exploitation of weapons. The system will facilitate actionable operational intelligence of IED or other events and time-critical analysis of weapons.
Indra Australia has delivered two deployable WTI laboratories equipped with advanced technology to the Australian Army to counter the use of IEDs.
The WTI laboratory is designed to carry out the controlled exploitation of these improvised explosive devices, collect and analyze evidence, provide critical attack information and identify the supply chain. These devices are exploited through a series of activities that seek to technically, tactically, and forensically determine the components involved and recover traces of material related to the manufacture and handling of the devices.
Designed for flexible transportation and rapid deployment, the system includes modules for Chemical, Biological, Electronic, Media, and Technical exploitation, in addition to triage, evidence and hazardous material storage, conference, and Command & Control facilities.
The system is capable of performing exploitation functions including Biometric and Forensic exploitation, Chemical exploitation, Electronic exploitation and Document, Technical exploitation.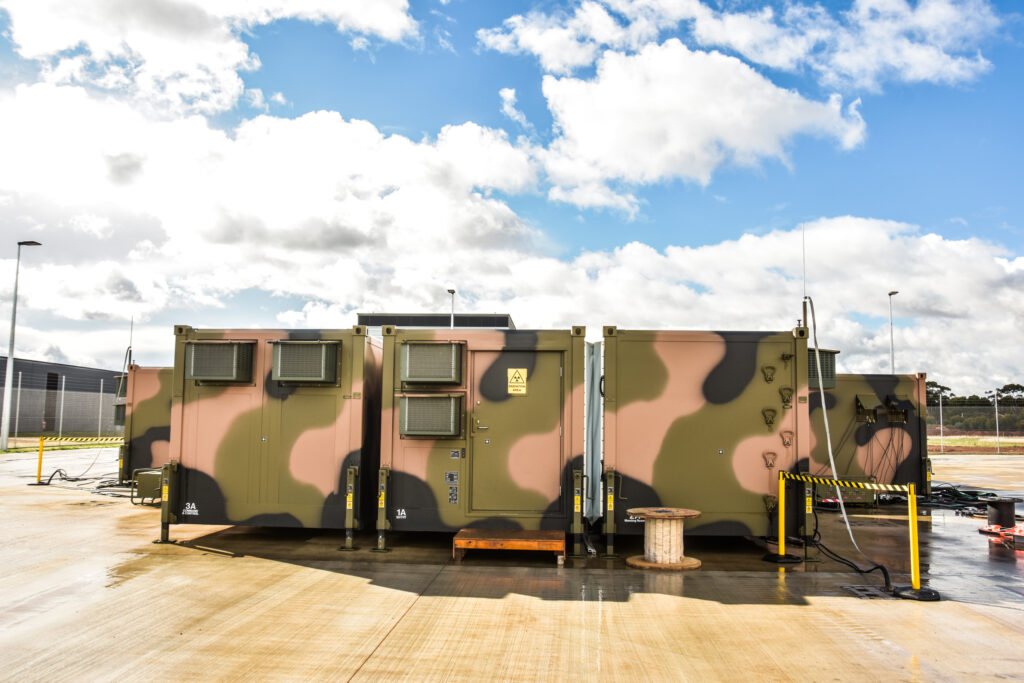 Biometric and Forensic Exploitation
Biometric and Forensic exploitation is achieved with the integration of equipment capable of receiving biometric materials. Once the material is analyzed, the biometric data is recorded and may be used to link and identify individuals based on latent fingerprints and extracted DNA. The Biometric and Forensic shelters include equipment that allows DNA Extraction, Real-Time Polymerase Chain Reaction (PCR) testing, Genetic Analysis and Latent Finger printing.
Chemical Exploitation
Chemical exploitation is achieved with the integration of specialized instruments capable of receiving materials, and identifying and quantifying the chemical composition and trace constituents. The Chemical shelters include equipment capable of the following analytical chemistry techniques: Gas Chromatography Mass Spectrometry (GC-MS) analysis, High Performance Liquid Chromatography (HP-LC) analysis, Ion Chromatography (IC) and Microwave Plasma Atomic Emission Spectrometry (MP-AES) analysis. The shelter also includes a microscope capable of Fourier Transform Infrared (FT-IR) Spectrometry and various other microscopes for further analysis.
Electronic Exploitation and Document, Technical Exploitation
Electronic exploitation and Document, Technical exploitation is achieved by the analysis of material and its components are examined to extract any embedded information, or information about its origin and the way it was used. This includes the examination of documents; digital media; electronic devices including computers, data storage devices, wireless devices and cellular telephones; and weapons including firearms, ordnance and detonators.
The remaining shelters are provided to support the exploitation functions and include capabilities such as Command and Control, Secure Evidence Storage, Triage, Dangerous Goods Storage and Meetings.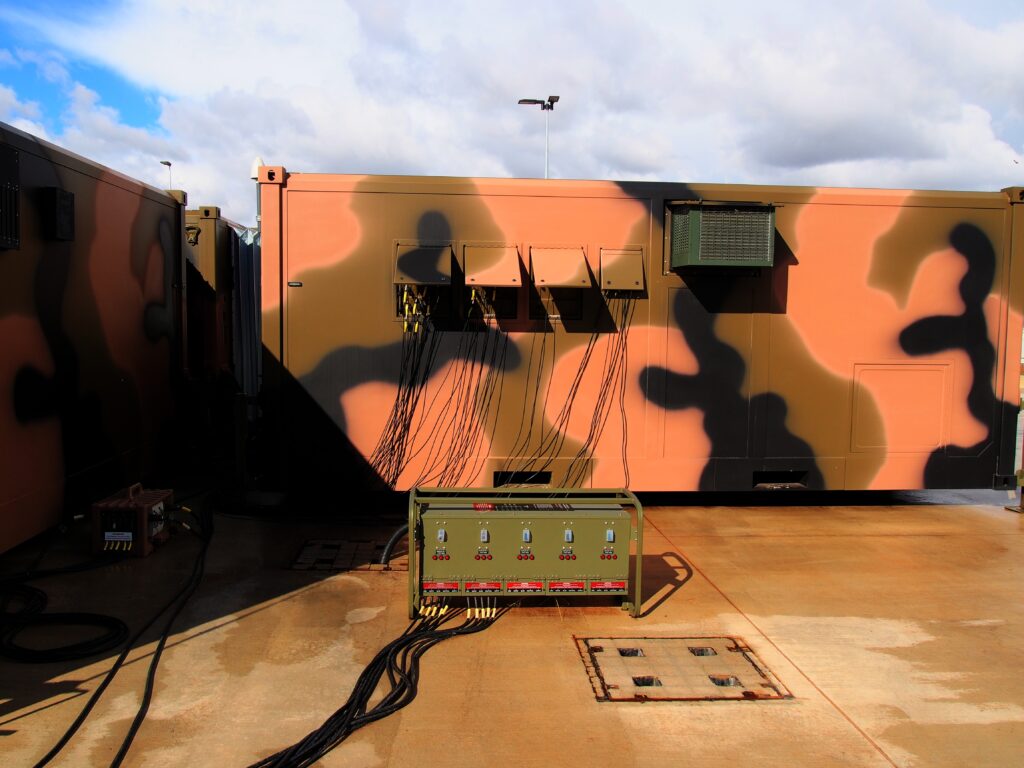 Command and Control, Triage, and Dangerous Goods
Command and Control provides management of the System functions. It includes a workspace for the officer in charge/laboratory manager and contains system level common elements such as ICT servers.
Material not currently being analyzed by the laboratory staff is stored securely and movements of material are registered to maintain the chain of custody.
Triage allows the examination of material to be checked for safety, disassembled, and exploitation components separated for analysis prior to being distributed in the system. This area is equipped with examination equipment, and a range of tools to aid examination and disassembly.
Dangerous goods are stored in a separate shelter that provides the necessary segregation, removing the risk associated with the storage of quantities of dangerous goods within the exploitation areas.
Meetings can be held within the system allowing the laboratory staff and external stakeholders to discuss the results of the exploitation analysis and support decision-making.
The remaining shelters allow the storage of personal effects and for the provision of personal protective equipment and an emergency shower for contamination incidents and other necessary equipment.
Indra project manager Adam Taylor explained that "the real value of this system lies in the fact that it provides state-of-the-art equipment and operating methods in a modular and scalable deployment configuration. The laboratory thus provides the operation's commanders with actionable intelligence on the improvised explosive devices in situ, which could allow them to enter the attack cycle of their adversaries." Furthermore, this laboratory can also be used for other events, e.g. natural disasters.
The two systems that have been delivered are based on a container solution. The containers consist of robust ISO 20 shelters certified for any standard mobile logistics platform currently in use by the Australian Defence Force, and meet stringent environmental requirements for deployment anywhere in the world.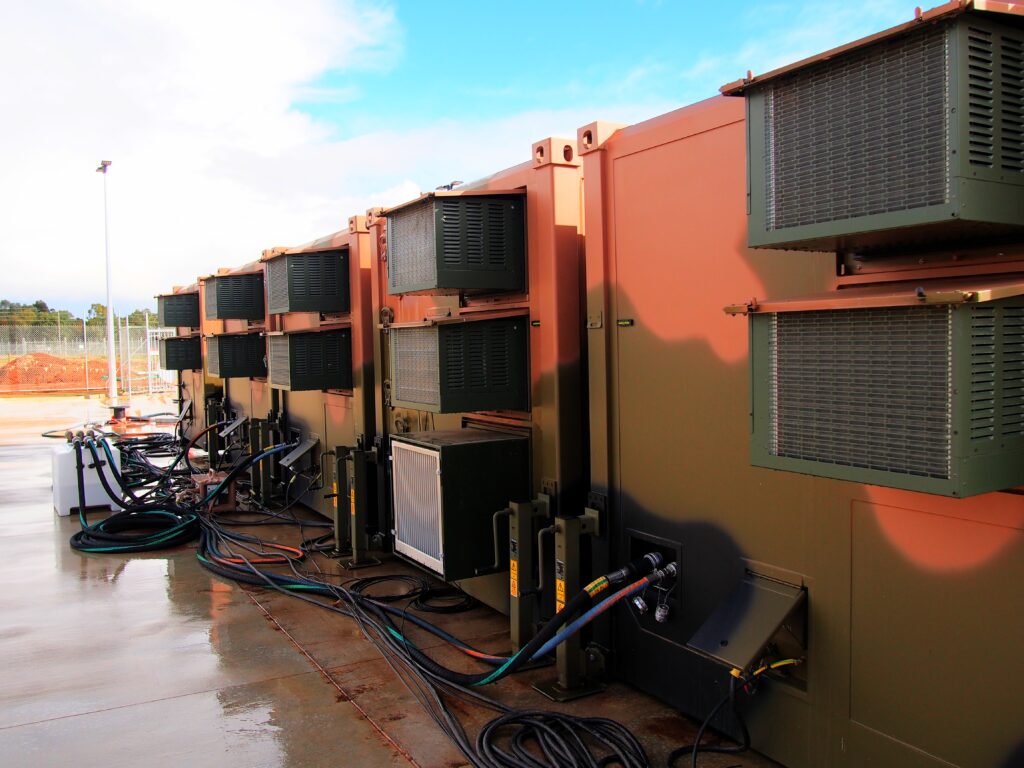 Local Collaboration
In addition to providing the Australian Army with this cutting-edge capability, the project has focused on enhancing the participation of local industry. More than 90% of the project has been executed directly in Australia, working in close collaboration with local equipment manufacturers and distributors.
Thus, Indra Australia has continued to reinforce its cooperation with Daronmont Technologies and Zenith Custom Creations to manufacture the laboratories in Australia. In addition, Indra has leveraged global experience acquired in other programs further enhancing the collective capabilities in the country to provide deployable infrastructures to the Australian Armed Forces. This will guarantee exceptionally high levels of Australian industrial capability in the content of the program.
Leading Technology
Indra is a pioneering company in the field of improvised explosive device detection and CBRN security, with over 30 years' experience. It has self-developed systems that cover all the phases of a threat, including detection and early warning, threat identification, critical infrastructure protection, decontamination, and information management and processing (C2 systems) for both civilian and military customers.
Indra has experience of operations in NATO countries, providing solutions such as CBRNe alert networks, reconnaissance and response vehicles, mobile and fixed laboratories, and decontamination.
It has supplied the European Defence Agency (EDA) with two laboratories for the forensic analysis of transportable improvised devices. It has also equipped the National Police Force and the Mossos d'Esquadra (Police Force of Catalonia) in Spain with its iForenLIBS solution, transportable advanced chemical analysis equipment with LIBS technology that is capable of detecting traces of explosives, gunshot residues and other substances. Indra is also a pioneer in the development of emergency command and control centers that monitor and coordinate actions in the event of any kind of emergency.
Scan the QR code below to learn more about Indra Australia.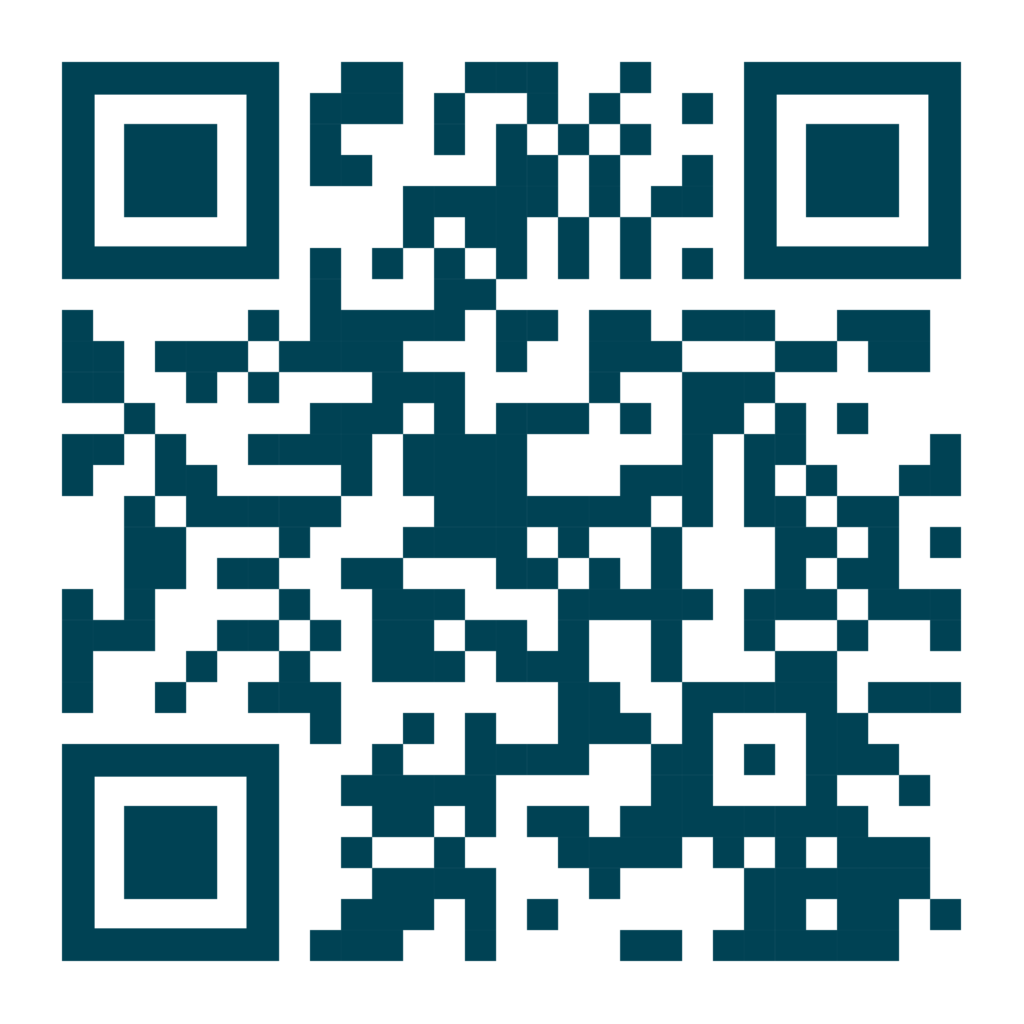 Indra (www.indracompany.com) is one of the leading global technology and consulting companies and the technological partner for core business operations of its customers worldwide. It is a world-leader in providing proprietary solutions in specific segments in Transport and Defence markets, and a leading firm in Digital Transformation and Information Technologies in Spain and Latin America through its affiliate Minsait. Its business model is based on a comprehensive range of proprietary products, with a high-value, end-to-end focus and with a high innovation component. In the 2022 fiscal year, Indra achieved revenue totaling 3,851 million euros, with almost 57,000 employees, a local presence in 46 countries and business operations in over 140 countries.