Edgewood (MD), September 5-7 – The ninth edition of the leading CBRNe (Chemical, Biological, Radiological, Nuclear and Explosives) event in the USA took place at the Aberdeen Proving Ground in Edgewood (MD) on September 5-7.

Hosted by the CBRNe Society and co-sponsored by U.S. Army DEVCOM Chemical Biological Center, NCT USA welcomed the highest decision makers from the national CBRNe Community, providing a networking and knowledge exchange platform for local and federal first responders, as well as industry leaders in the fields of CBRNe, C-IED and EOD.
Whether originating from hostile global powers, violent non-state actors, or induced by climate change, CBRNe threats are increasing worldwide. It is in this context that NCT USA recognized the importance of local, regional, and international cooperation and collaboration in CBRNe defense, offering a record-breaking 550+ registered delegates from 16 different countries a platform for discussion, knowledge exchange, and innovation.
NCT USA 2023 took place over three days, and was chaired by BG (Ret.) William King, Former Commander, U.S. Army 20th CBRNE Command, USA.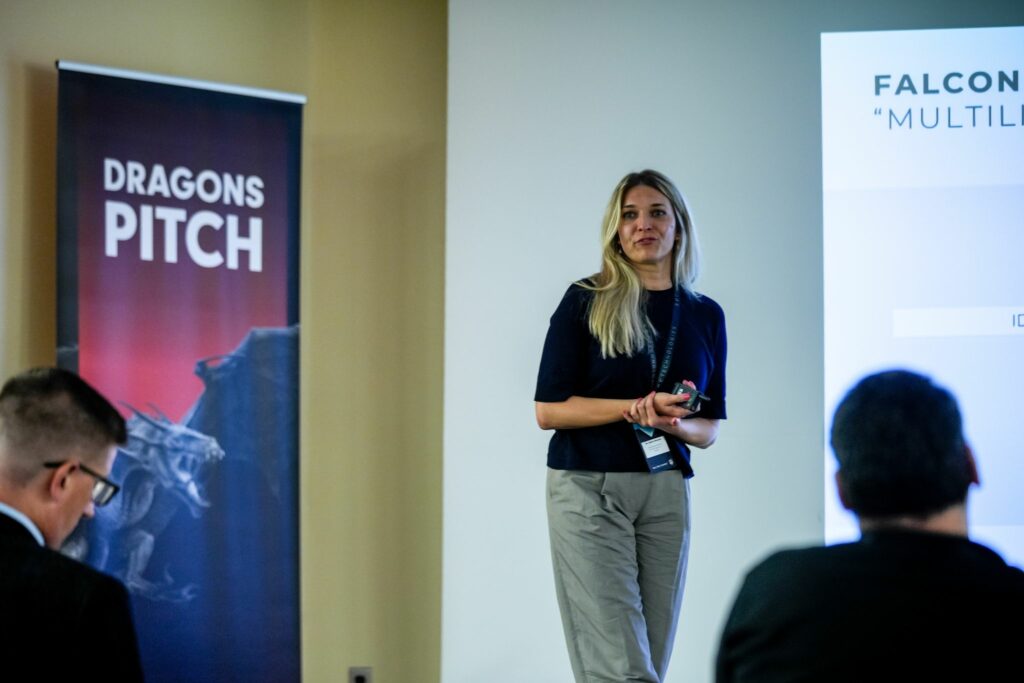 Day one of NCT USA began with a Facility Tour of the DEVCOM CBC Advanced Design and Manufacturing Center where participants explored the latest innovations in CBRNe technology. During the afternoon, nine companies presented their innovative ideas for a stronger CBRNe defense to key stakeholders during the Dragons Pitch sessions.
Day two began with opening remarks from Ms. Anna Paternnosto, President of the CBRNe Society; Mr. Ilja Bonsen, Managing Director of NCT Consultants; Dr. Eric Moore, Deputy to the Commanding General (DtCG), U.S. Army Combat Capabilities Development Command, USA; Mr. Michael Bailey, Director of U.S. Army DEVCOM CBC, USA; BG (Ret.) William King; and Mr. Kelso Horne, Director of the Chemical Materials Activity, USA.
This was followed by the Tech Tour in which participating companies each had five minutes to present their latest innovations to delegates, before conference sessions on "Detecting Threats and Adapting Response Capabilities" and "Medical Preparedness for CBRN Incidents". The afternoon sessions were opened by a keynote presentation by BG Daryl Hood, Commander, 20th CBRNE Command, US Army.
Among a list of distinguished speakers on day two were:
Susan Ferensic, Assistant Director of the Weapons of Mass Destruction Directorate, FBI Headquarters, USA;
Dr. Robert L. von Tersch, Chief Science Officer, U.S. Army Medical Research Institute of Infectious Diseases (USAMRIID), USA;
Mr. Jeff Zerhausen, Deputy Joint Project Manager, CBRN Medical, JPEO-CBRND, USA.
Also taking place on day two were PRO Trainings in which teams got hands-on with the latest industry technologies.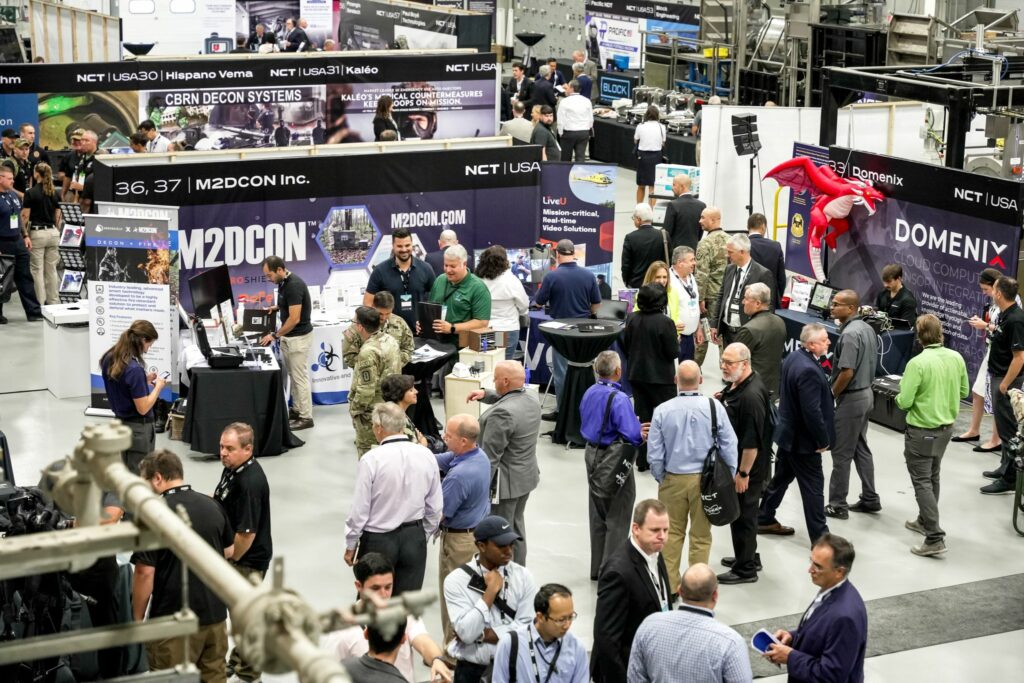 Day three consisted of three more conference sessions on "Innovations in CBRNe Defense", "Response Strategies for Radiological and Nuclear Emergencies", and "Homeland Defense Response from Emerging Threats".
Among a list of distinguished speakers on day three were:
Gokhan Tokus, Strategic Partnership Planning Officer, NATO Support and Procurement Agency, USA;
COL Chris Whelan, Senior Integrator, Nuclear and Combating Weapons of Mass Destruction, U.S. Army Combined Arms Center, USA;
Dr. Shannan Fox, Director, Chemical Security Analysis Center, Department of Homeland Security, USA.
Addressing constantly emerging and evolving threats, fostering cooperation and collaboration, and providing a platform for the latest innovative solutions, NCT USA 2023 aimed to shape the future of CBRNe defense in the USA and beyond, ensuring a safer and more secure world for all.
NCT USA returns on September 3-5, 2024, in Edgewood (MD), USA.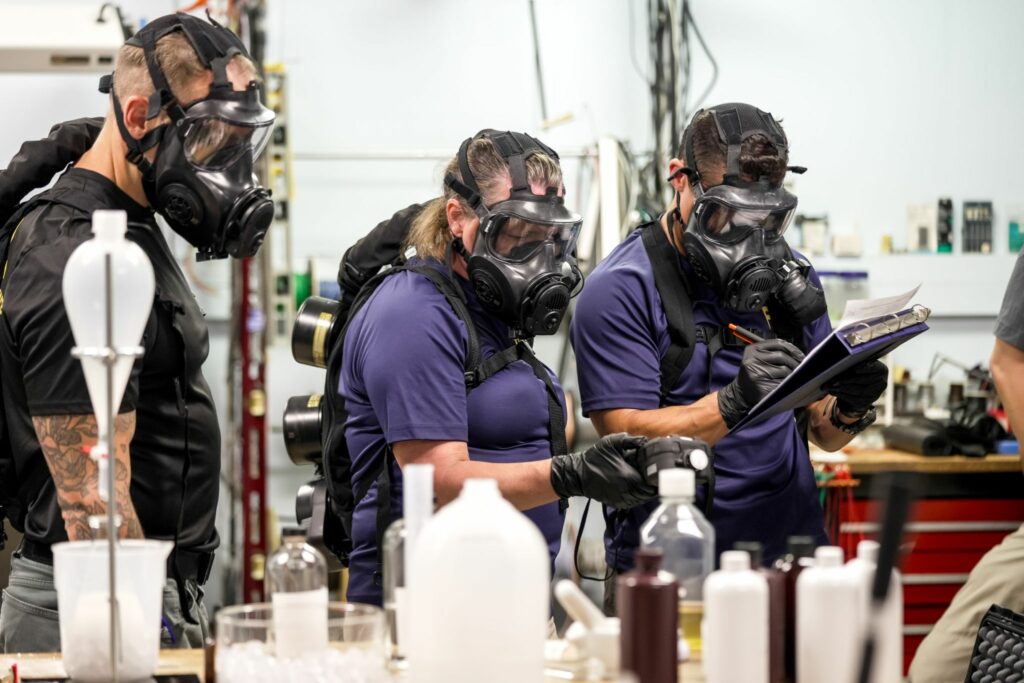 NCT Consultants
The NCT events and trainings are organized by NCT Consultants, a defense and security company with 12 years of international experience, based in Leiden, The Netherlands. The company contributes to warfighters' and first responders' missions and capabilities to counter the threats of weapons of mass destruction and mitigate their effects. NCT Consultants connects businesses, governments, and NGOs by providing knowledge and networking, training, and assisting in building global partner capacities and partnerships.
The flagship activities of NCT Consultants are the NCT annual events in Europe, the USA, South America, the Asia Pacific region, and the Middle East. Built on strong cooperation with government partners, the regional NCT events are the leading CBRNE, C-IED, EOD, and demining event series in the world with around 250-400 participants per edition.
NCT Consultants is present in three continents with companies based in The Netherlands, USA and Singapore.