By Laurent Muschel
With the COVID-19 pandemic officially declared over, health emergencies could once again seem like a minor worry for EU defense. Yet as we enter the age of pandemics, it is more important than ever to ensure that we are ready when the next health threat materializes, writes acting Director-General of HERA, Laurent Muschel.

The risk for cross-border health emergencies is increasing in several ways. First, naturally occurring outbreaks are made more likely by anthropogenic impacts on the planet, including biodiversity loss, habitat destruction, global warming, and intensive farming. Second, the growing number of high-containment labs around the world can increase the risk of accidental releases. Third, the current geopolitical situation comes with a higher threat level for chemical, biological, radiological, and nuclear (CBRN) incidents. In addition, advances in synthetic biotechnology and artificial intelligence, combined with lower barriers to access necessary equipment and skills, make it easier for both state and non-state actors to produce and weaponize biological agents.
The COVID-19 pandemic gave the impetus to build a European Health Union. Europe is scaling up its capabilities in prevention, preparedness, and response to outbreaks and CBRN threats. By setting up the Health Emergency Preparedness and Response Authority (HERA) in October 2021, the continent now has a body dedicated to guaranteeing that it has an arsenal of medical countermeasures at its disposal during times of need.
Using foresight to drive innovation in biotechnology, HERA ensures that the EU and its Member States possess the necessary capabilities to combat unknown health threats. At the center of the EU's medical countermeasure strategy is the rapid development, production, and deployment of vaccines. For this, the European Commission is supporting research on many vaccines against infectious diseases.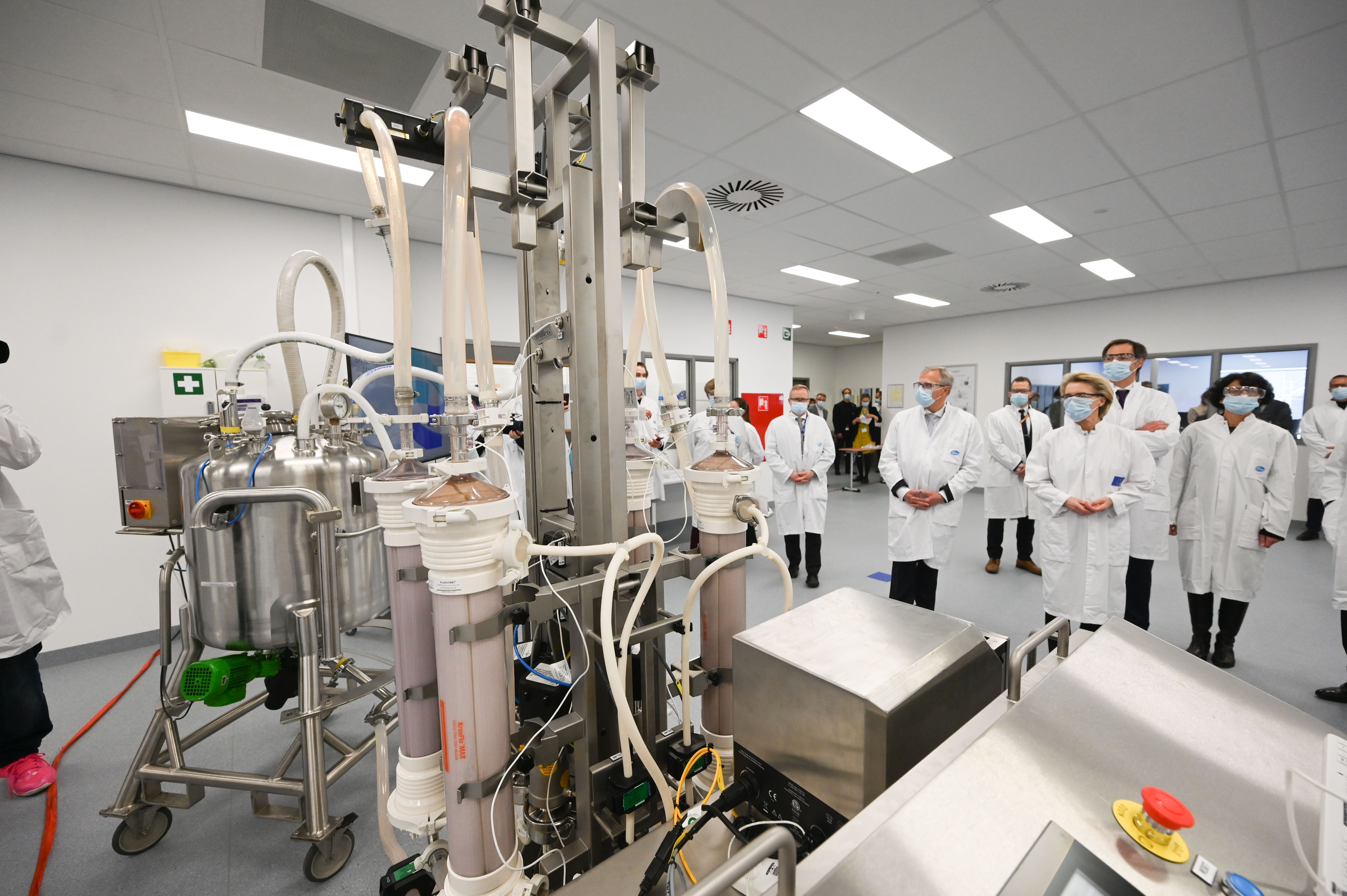 One example is HERA's funding for the Coalition of Epidemic Preparedness Innovations (CEPI) which has produced a candidate vaccine against Chikungunya that showed promising results in phase three trials. Chikungunya, transmitted by tiger mosquitoes, leads to severe fever, muscle, and joint pain, as well as a skin rash, and mosquito control is currently the only way to manage the disease. While Chikungunya used to be limited to Asia and Africa, there have been outbreaks in the Americas, as well as in France and Italy in the past decade. Other vector-borne diseases such as Dengue fever, West Nile fever and Crimean–Congo hemorrhagic fever are also making inroads in Europe. To strengthen our defenses, HERA is working on vaccine libraries and research on innovative vaccine platforms.
With EU FAB, HERA has also created an ever-warm network for vaccine production, securing 325 million vaccine doses a year in case of an emergency such as the intentional release of a biological agent. It will allow us to rapidly scale up manufacturing during pandemics once a jab has been approved by the European Medicines Agency. In addition, the EU has reservation contracts with key manufacturers for influenza vaccines – especially relevant now due to the spread of bird flu in animals, including mammals, across the globe.
Medicines targeting infectious diseases as well as chemical and bioagents only have a small or no commercial market during peacetime. There is therefore little private funding in this segment. Through HERA Invest and EU4Health, HERA is supporting the development of medical countermeasures against such threats in the EU, and in doing so is contributing to a vibrant pharmaceutical and biotechnology ecosystem. The vaccines, therapeutics and advanced diagnostics brought to the market this way could be key during the next outbreak.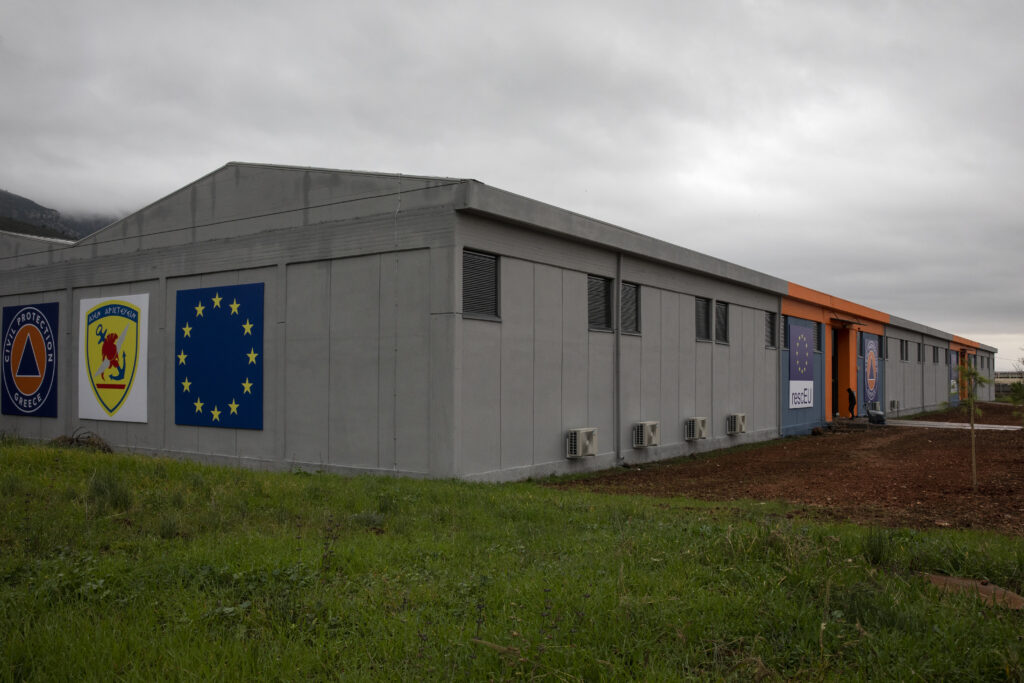 Yet support for research, development and production alone is not enough. To be ready from day one during a cross-border health emergency, we need capabilities that are immediately available. This is where stockpiling is essential. For the first time, the European Commission is building up a last-resort stockpile with medical countermeasures against CBRN threats, with a volume worth €1.2 billion. These reserves will include vaccines, therapeutics, diagnostics, intensive care drugs, personal protective equipment, and tools for detection and decontamination. All EU Member States as well as partner countries such as Norway and Ukraine can request assistance from these EU stockpiles when an emergency overwhelms the national capacity to respond. Held under the rescEU umbrella, these European reserves will be kept across the EU to ensure geographical distribution and quick deployability. HERA is also exploring more innovative concepts for stockpiling, including stock rotation, decentralized reserves, vendor- and user-managed inventories, and virtual stockpiling. We are working with Member States to identify gaps and foster medical countermeasure development, especially against emerging threats and threats without available treatment. Jointly, we will set target amounts for items to be stockpiled, based on the professional groups requiring them or share of the population to be covered, and cost-benefit analysis.
Complementing this, HERA is looking into using advance market commitments, including target product profiles, for areas of medical countermeasure development where innovation has been slow in the past. These tools guarantee a market for a product once it has been successfully developed and approved. Antibiotics and reusable personal protective equipment are good examples of items where deploying such tools can be useful to speed up development.
Toxins, viruses, and bacteria do not respect borders. On the contrary their rapid spread across regions and continents is a key challenge in their containment. This is why cooperation and collaboration are hallmarks of HERA's approach to prepare for and respond to health emergencies. HERA is set up as a locus to bring together the EU's Member States, both at a political and technical level.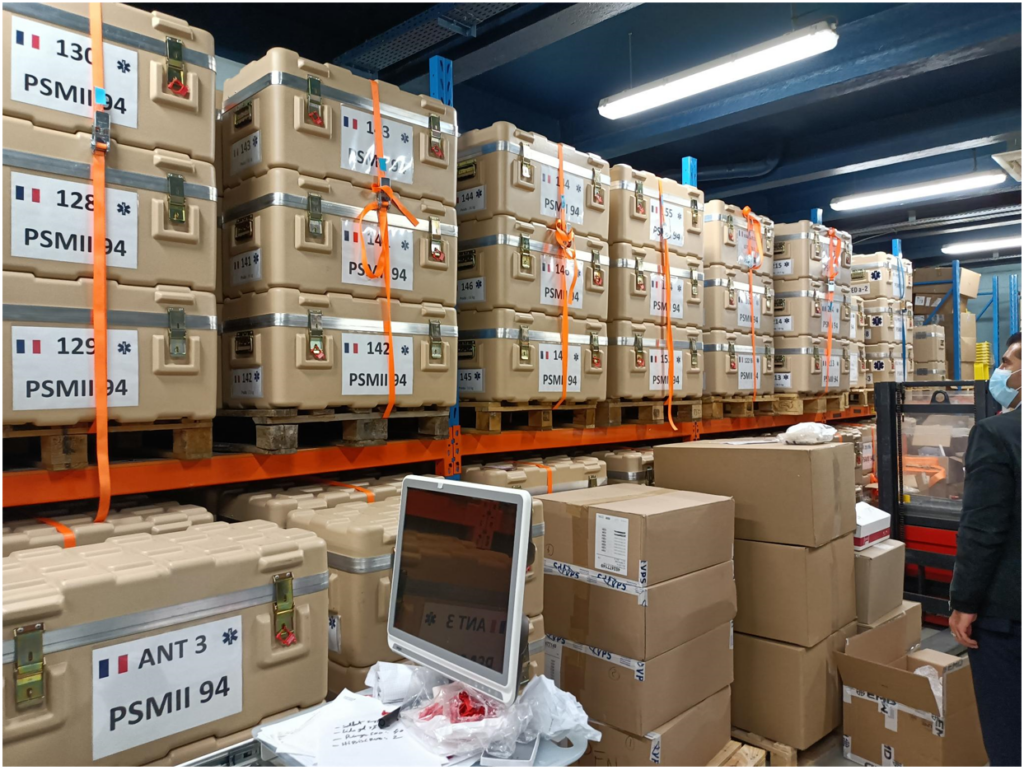 This is why we convene HERA's Advisory Forum and the HERA Board to discuss health threats and our preparedness, with both fora including all 27 EU countries. Close coordination ensures that EU funds are targeted towards areas of particular need, complementing national efforts, and addressing gaps. Through HERA's Joint Industrial Cooperation Forum and Civil Society Forum, we also tie in stakeholders. This way, we have all the necessary information and can rapidly convene all key players at the onset of a crisis.
Yet our vigilance and information does not end at EU borders. HERA has established close links to our partners, including the United States, Korea, Japan, as well as international players like the Africa Centres for Disease Control and Prevention, and the World Health Organization. Through cross-border partnerships and data-sharing agreements, the EU fosters exchange of information, enabling early detection and quick, effective responses to potential health threats. Concrete examples of our cooperation include joint work to set up an international consortium on wastewater surveillance and coordinated funding for the development of medical countermeasures. The re-emergence of infectious diseases underscores how urgent such cooperation is, and the EU's efforts in this area will benefit Europeans and the rest of the world alike.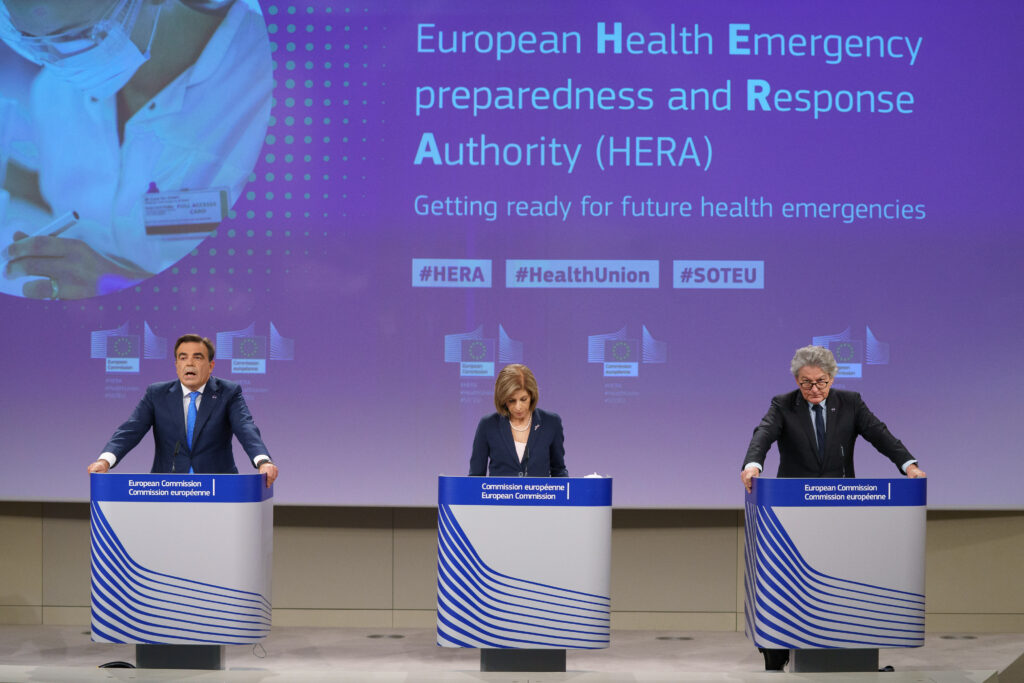 HERA has already been instrumental in tackling several smaller crises. This includes the MPOX outbreak of summer 2022 where HERA procured vaccines useful against all poxviruses, including smallpox, and donated them to EU Member States. Similarly, HERA helped tackle the rise of the COVID-19 Omicron variant, ensuring that EU countries receive adapted vaccines.
Russia's invasion of Ukraine and the spread of avian influenza increase the risk of CBRN incidents and major outbreaks in Europe. Health emergency preparedness needs sustained efforts, and the COVID-19 pandemic has shown the huge human and economic cost of ignoring it. Only stable, institutional structures can help break the cycle of panic and neglect for preparedness and response. HERA is therefore testament to the EU's commitment to defending and protecting European health security.
Laurent Muschel is the acting Director-General of the EU's HERA (European Union Health Emergency Preparedness and Response Authority) since March 2023. From September 2018 to February 2023, Laurent Muschel was the Director for Internal Security in the Directorate-General for Home Affairs. From September 2013 to August 2018, he was the Director for Migration and Protection, dealing with the migration crisis, borders, and the governance of the Schengen area. Previously, he has been Deputy Head of Cabinet to the Commissioner for Home Affairs. He joined the European Commission in 1994 after studying Political Sciences at Sciences-Po Paris, philosophy at the Sorbonne, and corporate finance in a French business school.