By NCT Team
NCT USA 2022 was hosted at Aberdeen Proving Ground (Edgewood), the heart of America's CBRNe science and technology activities. The NCT team, together with our great co-host the US Army DEVCOM Chemical Biological Center, welcomed the highest decision makers from the national CBRNe Community, providing a networking and knowledge exchange platform for local and federal first responders, as well as industry leaders in the fields of CBRNe, C-IED and EOD.

NCT USA featured a Conference, an Exhibition, the Dragons Pitch, the highly interesting DEVCOM CBC Facilities Tours and the NCT PRO Trainings.
Among the participants, there were the record-breaking figures of 60 companies from the CBRNe sector and more than 360 attendees, with a special mention to the Platinum sponsor of NCT USA, ADS Inc. The exhibition hall covered the whole spectrum of CBRNe defense, having companies mastering detection, identification, protection, decontamination, and robotics practices. The NCT team performed its Tech Tour, guiding groups of public delegates across the expo hall to discover the solutions of the exhibiting companies, grouped in the categories of "Decontamination Systems and Medical Countermeasures"; "CBRN Robotics and Systems Integration"; "Personal Protective Equipment" and "Early Warning Systems and Situational Awareness". Each company was allocated ten minutes to present its products to the delegates.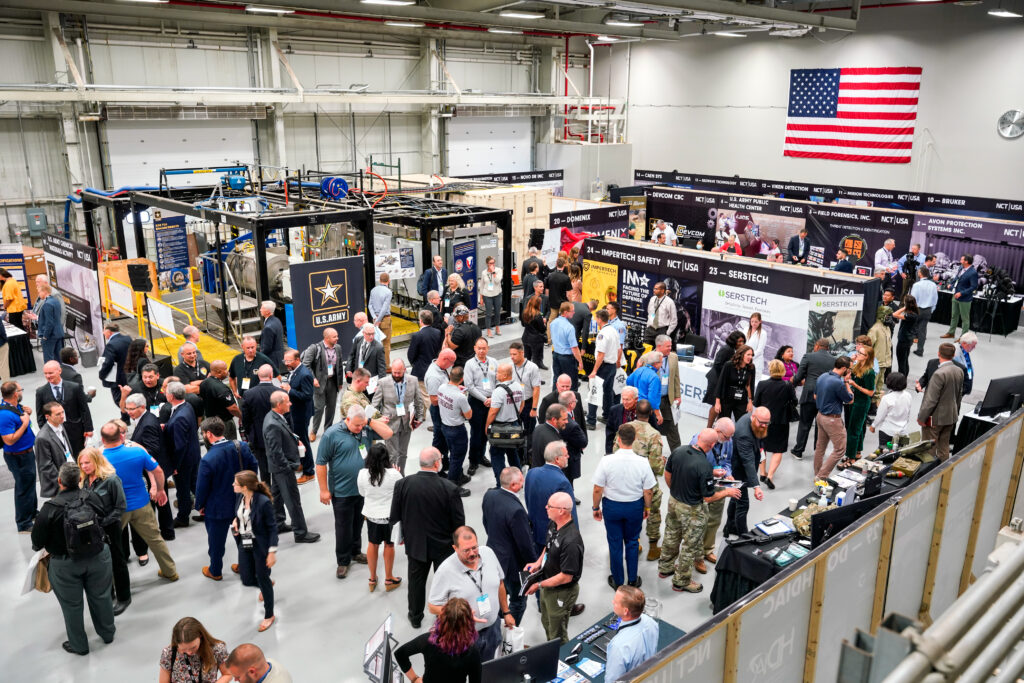 The NCT PRO Training eXperience sessions counted on the participation of several US teams that had the opportunity to try and test the latest equipment provided by companies to counter CBRNe and HazMat threats in scenarios designed by the NCT team in close coordination with the trainers. The list of teams included the Massachusetts Department of Fire Services, Howard County Fire and Rescue Department, Miami Dade Fire Rescue, and the Aberdeen Proving Ground Fire & Emergency Services.
Trainers offered their support by instructing teams on the best tactics and procedures to use the equipment supplied by the following companies: ADS Inc. with Avon Protection, EZ STAK, M2DCON and Argon, NOVO DR., Proengin, Heyl, H3D, Polimaster, Kromek, Mirion Technologies, and Viken Detection.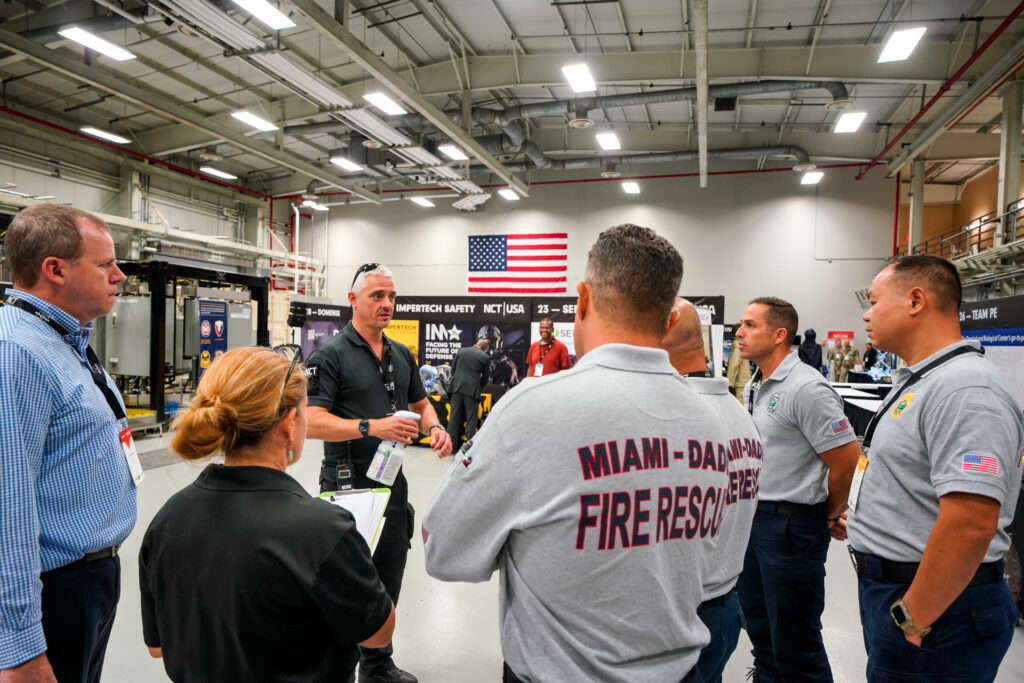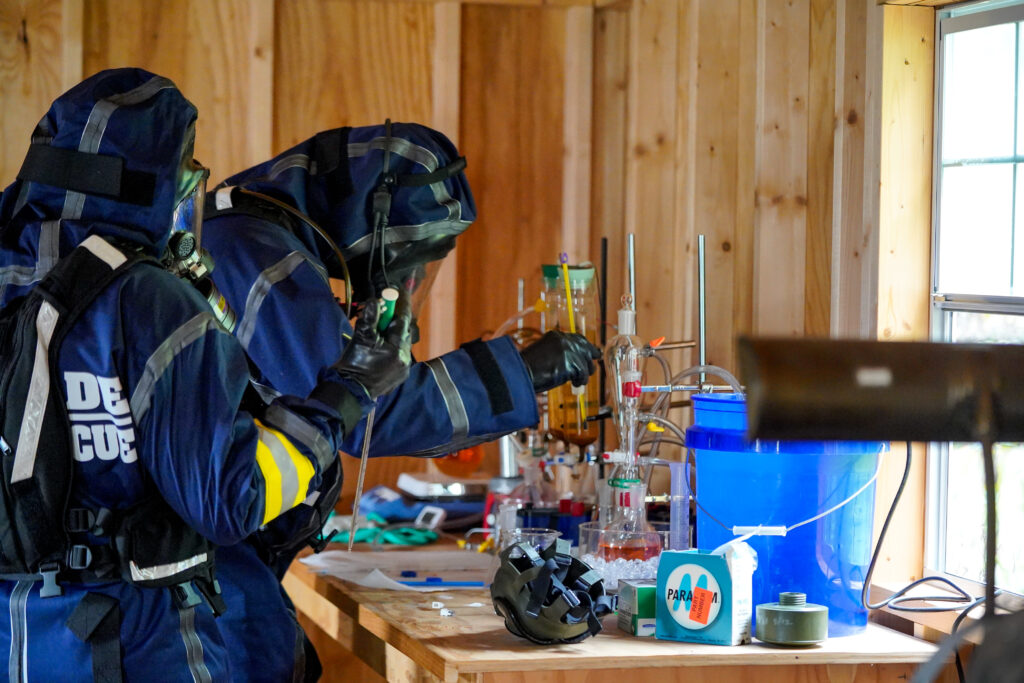 The Conference sessions, chaired by BG (Ret.) William King and Mr. Douglas Bryce, counted on keynotes at the opening plenary from MG Edmond Brown, Commanding General of US Army DEVCOM, Mr. Ian Watson, Deputy Assistant Secretary of Defense for Chemical and Biological Defense Dr. Eric Moore, Director of the US Army DEVCOM CBC, and Mr. Corey Mueller from ADS Inc.
The conferences presented an opportunity for both public delegates and private sector stakeholders to weigh in on the CBRNe challenges and to better explain their role as public administration or industry members.
On the first day of the conference, the presentations from Mr. Darryl Colvin, Program Executive Officer at JPEO-CBRND; Mr. Michael Bailey, Director of Engineering at DEVCOM CBC; Dr. Richard Schoske, Chief Diagnostics and Detection at DTRA and Mr. Anthony Castellanos, Application Scientist at Bruker on "CBRN Agents: Detection, Identification and Monitoring" enriched the posterior debate.
The afternoon session devoted to "Joint CBRN Defense: An all-of-government approach" had the interventions of COL James Harwell, Deputy Director at Department of Defense; CPT Balasz Bene, Deputy Department Head within the Armed Forces Radiobiology Research Institute and Mr. Anthony Gortemiller, Director and US Market Representative from Kärcher Futuretech. Panel discussions revolved around possible solutions to better coordinate a response to a CBRNe incident on a government level, maximizing procurement opportunities and raising awareness among citizens.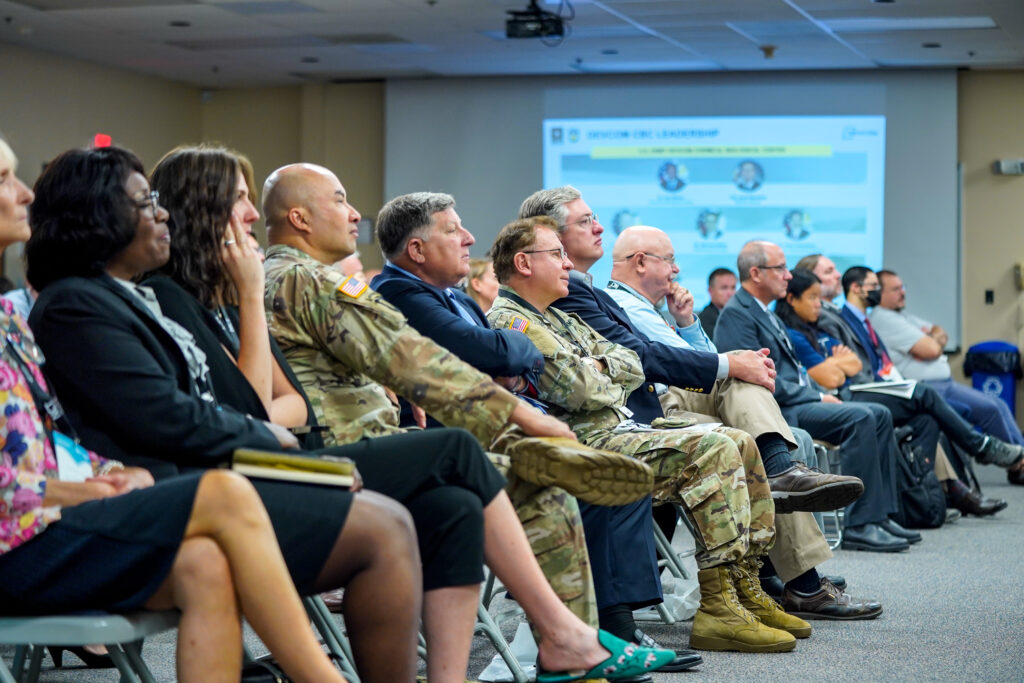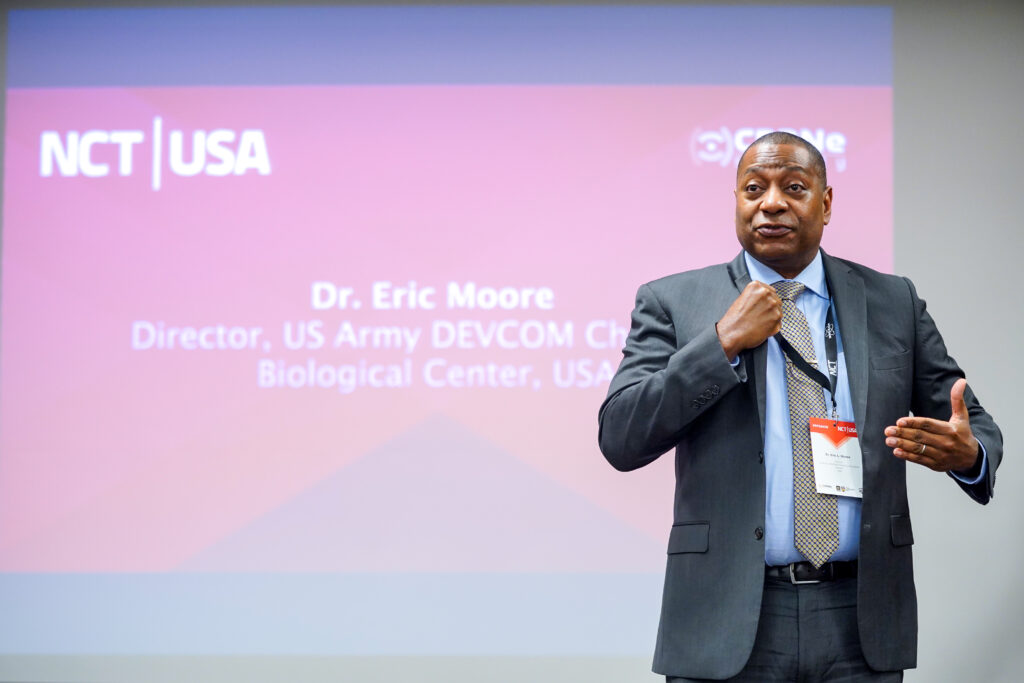 The second day of the conference addressed the topics of "CBRN Medical Countermeasures and Decontamination" being among the panelists Dr. Chris Hassell, Deputy Assistant Secretary, ASPR HHS; COL Matt Clark, Joint Project Manager at JPEO-CBRND; COL Paul Kassebaum, Commander at USAMRICD, and COL Todd Bell, Director of Foundational Sciences within USAMRIID. "HAZMAT and IED Emergency Management" were discussed in the following session by speakers such as Dr. Kirk Yeager, Chief Explosives Scientist at FBI; Mr. Sean Haglung, Office for Bombing Prevention at DHS; Dr. Ryan Donaghy, Deputy Branch Chief of Policy, Rulemaking and Engagement at CISA; Mr. David DiGregorio, Director at the Massachusetts Department of Fire Services and Dr. Scott Hartley, Chief Executive Officer at Proengin.
Its afternoon session dealt with "Artificial Intelligence and Automation Technologies for Emerging CBRN threats", with panelists CAPT Kimberly Elenberg, Chief Incident Response Common Operational Picture ADVANA for the Emerging CBRNE Technologies at ODCED&BP; Mr. Joshua Israel, Deputy CBRN Futures at and COL Robert Carter IIII, JPM CBRN Sensors, both from JPEO CBRND; Mr. Patrick Riley, AI and Machine Learning Lead at DEVCOM CBC; and Mr. Mislav Manda, Area Sales and Marketing Director at DOK-ING. The last session touched upon "CBRNe Training", with the valuable interventions of COL (ret.) Kelso C. Horne III, Director at CMA and Mr. Joselito Ignacio, Public Health Advisor within FEMA.
Participating training teams and event facilitators were awarded during the closing ceremony which concluded this year's edition of NCT USA. The event pictures can be seen on the Facebook page.