By Patrick Norén
CBNW Magazine Editor Patrick Norén reports on FORMATEX23, the first ever EU-funded full-scale exercise in Austria on responding to major accidents triggered by natural hazards. The exercise took place in Linz on September 14-16, 2023.

While the precise long-term consequences of the Fukushima Daiichi nuclear powerplant disaster of 2011 continue to be analyzed and debated to this day, it was undoubtedly a devastating lesson in the potential consequences of natural hazards triggering technological disasters, also known as Natech events.
It was with the legacy of this disaster in mind that, on September 14-16, 2023, FORMATEX23 took place in the Austrian city of Linz. The first ever EU-funded exercise simulating a full-scale operational response to Natech events in Austria, FORMATEX23 united over 300 participants from 26 countries, and was realized by a consortium of 10 members from eight countries.
It was conducted under the auspices of the European Union Civil Protection Mechanism (EUCPM), established in October 2001 with the aim to "strengthen cooperation between the EU countries and nine participating states on civil protection to improve prevention, preparedness and response to disasters". Since its inception, the EUCPM has responded to over 650 requests for assistance inside and outside the EU. In 2022 alone, the EUCPM was activated 106 times in response to the war in Ukraine, wildfires in Europe, COVID-19, and floods in Pakistan.
With Linz being home to one of Europe's largest chemical production facilities hosting several global chemical companies, being a major Danube port, being vulnerable to flooding, and lying upstream from some of central and eastern Europe's biggest cities, it was an ideal location for FORMATEX23.
The Scenario and Teams
The ever-evolving exercise scenario to which participants had to respond over the next 48 hours had been triggered by 96 hours of strong rainfall with flood levels considerably exceeding levels recorded in 1954, 2002 and 2013 in some areas. Water levels in Linz had reached 9.5m and flood protection measures had been in place at Linz Harbour, the Chemical Park, and a factory, for 24 hours.
Austrian emergency services had reached maximum capacity and could no longer manage the situation alone. Early in the morning on Wednesday, September 13, the regional government of Upper Austria asked the Ministry of the Interior in Vienna to request the activation of the EUCPM to obtain additional international support in affected areas. Brussels then duly activated the CPM, and shortly after teams from the Baltic States, France, Germany, the Netherlands, Romania, and the European Union arrived at Linz Airport.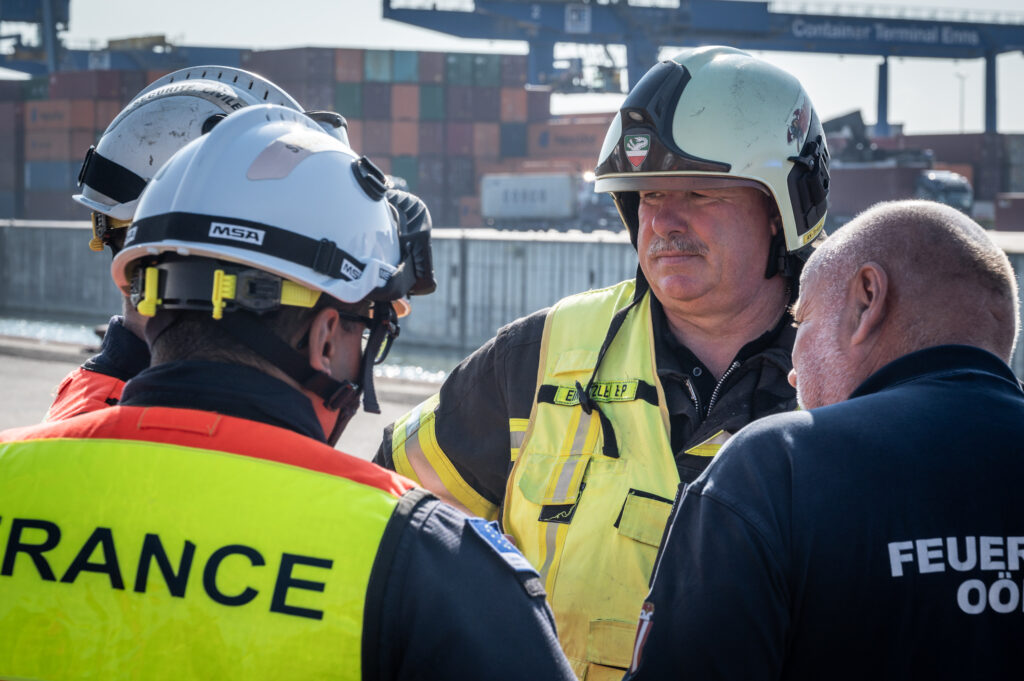 Simulation, Simulation, Simulation
Although the glorious late summer sunshine and clear blue skies in Upper Austria made the chance of real flooding highly unlikely during FORMATEX23, the golden rule of exercises such as these is that the "play" should be made as realistic as possible.
To this end, as soon as teams arrived at Linz Airport on Thursday, September 14, they were taken into a meeting room where local authorities individually briefed the teams on the situation. Emerging from the briefing room with up-to-date information, Team Leaders were ambushed by a camera team and mock journalist asking for the latest on the catastrophic flooding in Linz. The same media team also traveled together on Friday, September 15, when several serious CBRN incidents in and around Linz were simulated.
This full day of the exercise began with three serious incidents all being reported shortly after 7am. These included a fire and potential oil leak at a Shell oil storage facility; the release of toxic gases from a damaged ship at Ennshafen port; and the destabilization of a toxic brownfield site at a factory in the Linz Chemical Park, complicated by the loss of a radioactive source in a nearby area.
With realistic simulation, timely communication and international cooperation being among the key pillars of FORMATEX23, the relevant international teams were duly mobilized and dispatched to the sites to conduct the appropriate operations together. Responsible for this coordination alongside local Austrian authorities was the European Union Civil Protection Team led by Anthea Browne, who said that there is "a lot of value in holding an exercise like FORMATEX23".
"It enables teams to better prepare for real-world scenarios, fostering collaboration between various agencies, departments, and international teams, promoting mutual understanding and striving to ensure seamless coordination during actual crises," she commented following the exercise's conclusion.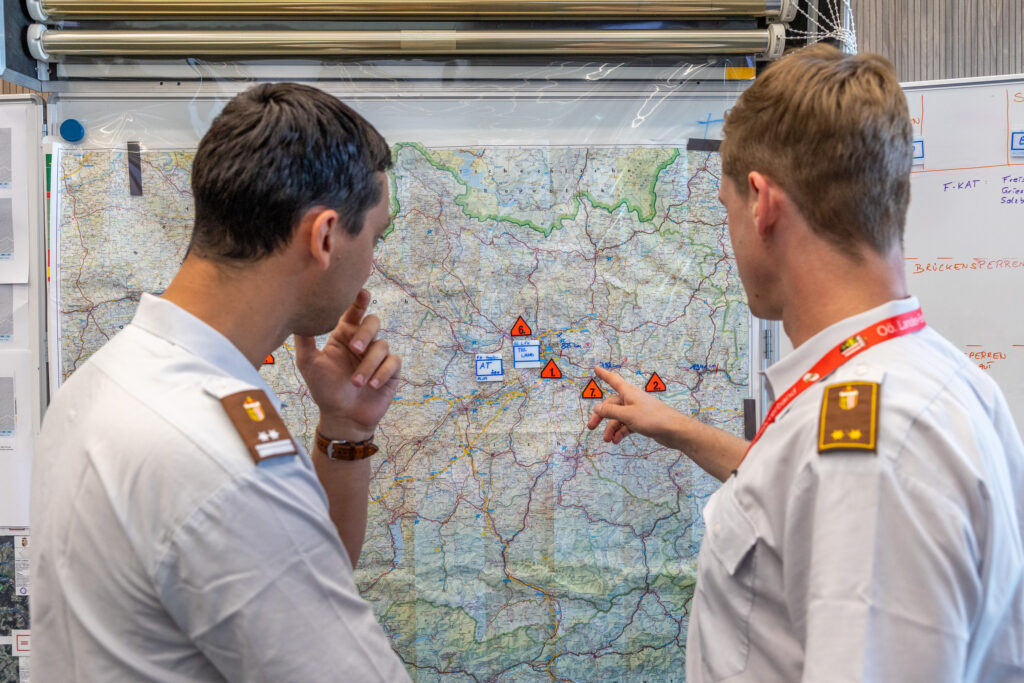 Transforming Diversity and Complexity from a Hindrance into an Asset
Preventing and managing potential disasters like this in the context of a serious Natech event was one of the fundamental principles behind the exercise; Europe as a continent consists of many small countries each with varying capabilities, command structures, national regulations, real-life experiences, and even languages, potentially making cooperation in critical situations difficult. If not practiced and left exposed should a real Natech event occur, Europe's diversity and complexity could become a dangerous hindrance rather than a critically important asset.
If one takes the Danube as an example, it flows through ten western, central, and eastern European countries through some of the biggest population centers in the region. Should a real Natech event on the Danube occur, tens of millions of people in Linz, Vienna, Bratislava, Budapest, and Belgrade could be affected, depending on the event's location along the river. The further upstream the Natech event is and the longer it takes for a coordinated international response to bring the situation under control, the more widespread and serious the consequences could be.
Not having worked in a CBRN environment before, the Team Leader of Balt Flood Combat Geimo Eesmäe said that FORMATEX23 was "definitely important and necessary" because practicing working together and knowing each other's capabilities "ensures a better result in a real situation in the future".
"For our Baltic team, such an exercise is very good to practice cooperation with other countries, especially on CBRN topics," he added. "Dealing with chemically polluted water was a completely new practice for us. We have fisherman's rubbers, rubber gloves and gas masks in the team equipment, but in practice it has never been necessary to use a gas mask. Recognizing dangers without having practice is actually difficult."
Meanwhile the Romanian Team Leader, Marius Berevoianu, said that FORMATEX23 was "challenging and had the kind of scenarios that made you give you best". He added that a "great aspect" was the "good collaboration and communication we had with the other modules, the EUCP Team, and other stakeholders involved".
Radioactive Flotsam and Toxic Leaks
As disaster management was underway at the Shell oil storage facility, Ennshafen port, and the Chemical Park factory, two more serious incidents emerged in the afternoon to keep the pressure on the international modules as well as the local and EU coordinating authorities.
At around 1pm a series of suspected radioactive flotsam was discovered washed up at the Donaulager logistics terminal, and German and Austrian teams were mobilized to deal with the hazard. Over a period of some six hours starting from the flotsam's initial discovery, the teams trained all the usual steps of such an operation including briefing, reconnaissance, salvaging of the material, as well as decontamination of the material itself and all the equipment.
As events at the Donaulager were unfolding, the French, Dutch and Romanian teams were deployed to the Natura2000 reserve to conduct sampling and assessments of a container believed to be leaking toxic material.
In FORMATEX23's only nighttime operation, the final flourish came in the form of a foul stench being reported somewhere near Linz harbor. On this occasion, Austrian authorities along with the German and Romanian teams cooperated to locate the source of the smell as coming from a railcar in an industrial area of the harbor. They duly identified the substance as being ammonia and secured the leak.
By the end of the following morning on Saturday, September 16, all the operations had been successfully completed, a series of meetings on demobilization, back briefings, and presenting analytical results took place, and the closing of the emergency marked the end of the first ever FORMATEX exercise.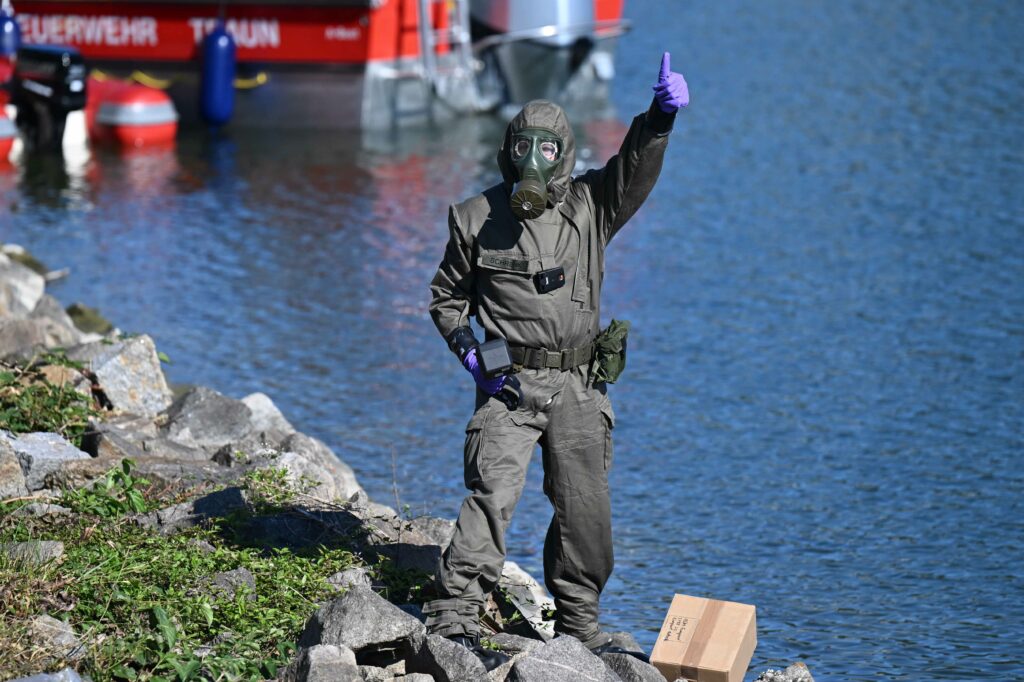 Cooperation and Comradery
Despite the seriousness of the exercise and the scenarios it simulated, a palpable comradery emerged between the international teams who cooperated in FORMATEX23. Although only simulated, modules and their members were nevertheless united by disaster and adversity, and it is this comradery that is so important when dealing with not only Natech or CBRN events but for pan-European cooperation in general. A FORMATEX without comradery would be an exercise without a shared sense of purpose, without a shared sense of responsibility, potentially resulting in a less effective response should a real Natech event occur.
"There were some actions of supporting each other's backs, even if we were in the field or in the Base of Operations," said Marius Berevoianu. "FORMATEX23 was a great experience and a good learning opportunity for the Romanian CBRN Department."
Similarly, because Balt Flood Combat does not have "more precise knowledge and equipment for taking tests and making analyses, it is important that we practiced solving such exercises in cooperation", according to Geimo Eesmäe. "Cooperation with international teams went extremely well and they are professionals in their field," he added.
In much the same vein, EUCPT lead Anthea Browne said that "the spirit of FORMATEX23 was defined by the people involved".
"Meeting so many passionate, dedicated, and warm-hearted professionals from various nationalities, all converging with a shared objective, was truly inspiring. The exceptional hospitality and collaboration from the Austrian authorities made it a truly unforgettable experience," she said.
Meanwhile, the Dutch National Institute for Public Health and the Environment wrote after the exercise that their Team Leader at FORMATEX23, Willie Peijnenburg, said that "without exception, every international participant had a very high priority for cooperation as a basic attitude".
"I was most touched by the enormous commitment and motivation of our team members. There is a great drive to work together and get the job done," he said.
Following the closing ceremony on Saturday evening, two members of the German team even joked that the real purpose of the exercise had been to force employees of the City of Munich and the District of Munich to work together.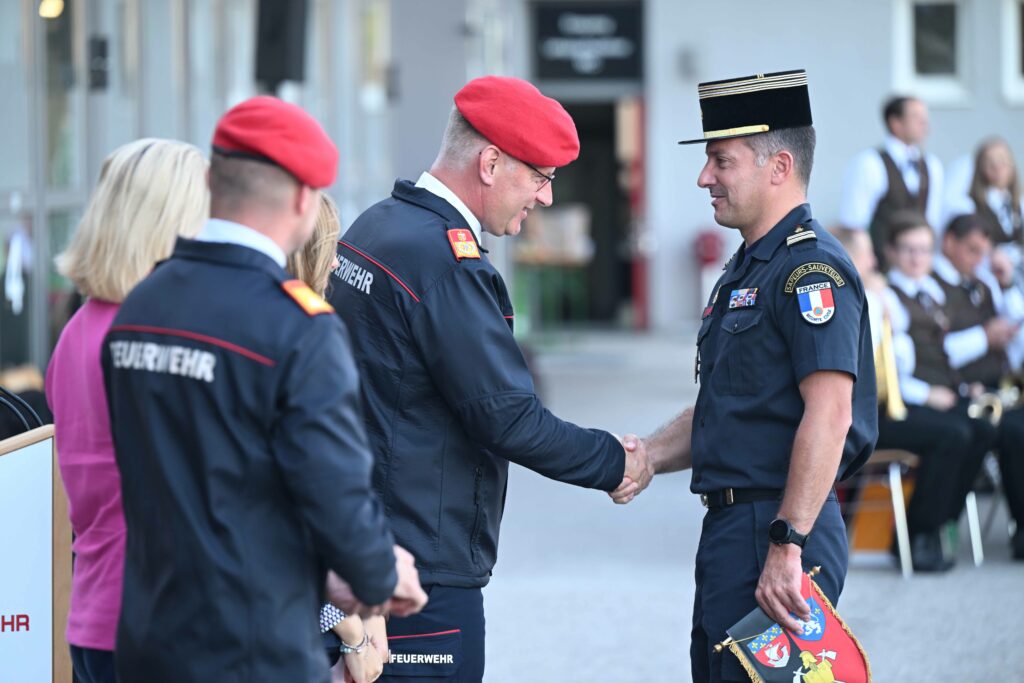 "The most important thing is to work together and do things in common."
The ghosts of Natech past still loom large in Fukushima, and Europe, as a densely populated and highly industrialized continent of over 700 million people, must be prepared to deal with high-impact, low-probability events such as those simulated during FORMATEX.
Commenting after the exercise, Hanna Jahns said that she found the "demonstration of solidarity" between participating countries "most impressive". She added that it "emphasised the collective commitment and cooperation of European nations in responding to complex emergencies, further highlighting the significance of such collaborative efforts".
"Twelve years after the Fukushima disaster, it became evident that natural hazards triggering technological disasters, known as Natech events, were still not adequately represented in emergency preparedness efforts. On this background, FORMATEX23 was important and necessary for several reasons. The full-scale exercise served as a critical initiative to address this gap and enhance European capabilities in the field of CBRN detection. This improvement was particularly crucial if we wanted to ensure a rapid and effective response to limit environmental damage following NaTech and CBRN incidents.
"Natech disasters are complex emergencies with multiple simultaneous effects, necessitating a high level of collaboration and coordination among stakeholders from various sectors, especially during the operational response phase. Therefore, it was fundamental to conduct exercises like FORMATEX23 to test and enhance our readiness to respond and be better prepared for such events.
"The exercise also underscored the importance of CBRN aspects in the context of ongoing crises, such as the situation in Ukraine due to the Russia aggression war. Consequently, the development of CBRN rescEU capacities has become a high-priority agenda item for the European Commission. FORMATEX23 highlighted the importance of solidarity among European countries and underscored the ongoing commitment to better prepare for and respond to similar events in the future."
Meanwhile, Project Officer at the European Commission Mariangela Pelliccia commented that full-scale exercises "aim to enhance the level of preparedness of the UCPM Member States and Participating States to respond to any kind of disaster bringing their participants the close as possible to reality. FORMATEX23 was a great example of how being better prepared in a real emergency, makes the difference in delivering an efficient and effective response and saving lives."
To that end, the first ever EU-funded exercise in Austria simulating an international response to Natech events under the auspices of the EUCPM was a considerable success that made a small but notable contribution in making Europe a safer and more secure place.
"All the time it's good to work together with other teams, to cooperate and do things together, and we help each other," Romanian Team Leader Berevoianu told me in Linz. "All the time we are learning something, but the most important thing is to work together and do things in common."
Patrick Norén is the Editor of CBNW Magazine and a Conference Manager at NCT Consultants.