Rotterdam, May 24 – 26 – The leading CBRNE (Chemical, Biological, Radiological, Nuclear, and Explosives) event in Europe marked its 10th anniversary edition in Rotterdam on May 24-26. This milestone event brought together influential decision-makers from government defense entities from 45 countries.

The war in Ukraine waged by Russia – with a history of using CBRNE agents such as the Salisbury attacks, the killing of Alexander Litvinenko in 2006, and support to the Syrian and North Korean regimes that themselves have used chemical weapons – makes this event very current.
In today's world, CBRNE threats are increasing sharply and more than ever pose significant global challenges. Recognizing the importance of addressing these challenges, the annual NCT event in Europe is a market-leading platform for collaboration, knowledge exchange, and innovation in the field of CBRNE defense.
NCT Europe took place over three days and was co-chaired by COL (Ret.) Robin R. Neumeier, Former Commander, US Army Medical Research Institute of Chemical Defense, USA; and BG (Ret.) William King, Former Commander, US Army 20th CBRNE Command, USA. It began with a live capability demonstration of state-of-the-art equipment and solutions by the Dutch Ministry of Defense, followed up by a conference, an exhibition of more than 60 international companies, and multinational CBRNE trainings.
The conference included a lineup of distinguished speakers, including:
Dr. Wendin Smith, Director, NATO's Arms Control, Disarmament, and Weapons of Mass Destruction (WMD) Nonproliferation Centre (ACDC)
COL Friedrich Aflenzer, Project Officer CBRN Defense, European Defense Agency, EDA
Mr. Timothy Lannan, Director, Euro Atlantic Disaster Response Coordination Center, NATO
Dr. Antonella Cavallo, RescEU CBRN Lead, European Commission
Mr. David Restione, Director CBRN Futures, Chief Technology Officer, JPEO CBRND, USA
LTC André van Wijk, Commander, Dutch CBRN Defense Center, The Netherlands
Mr. Maksym Kustov, Head of Scientific Department on Problems of Civil Protection and Technogenic and Ecological Safety, National University of Civil Defence, Ukraine 
In addition to the conference, multinational CBRNE trainings brought together 17 participating teams of military and civilian first responders from 10 European countries. The teams trained together on CBRNE scenarios based on the experiences of trainers who operated in Syria, Libya, and other CBRNE hotspots around the world, and included scenarios on the latest Russian IED and UXO (unexploded ordnance) threats.
With its focus on solving emerging threats, presenting innovative solutions and fostering cooperation, NCT Europe aims to shape the future of CBRNE defense in Europe and beyond, ensuring a safer and more secure world for all.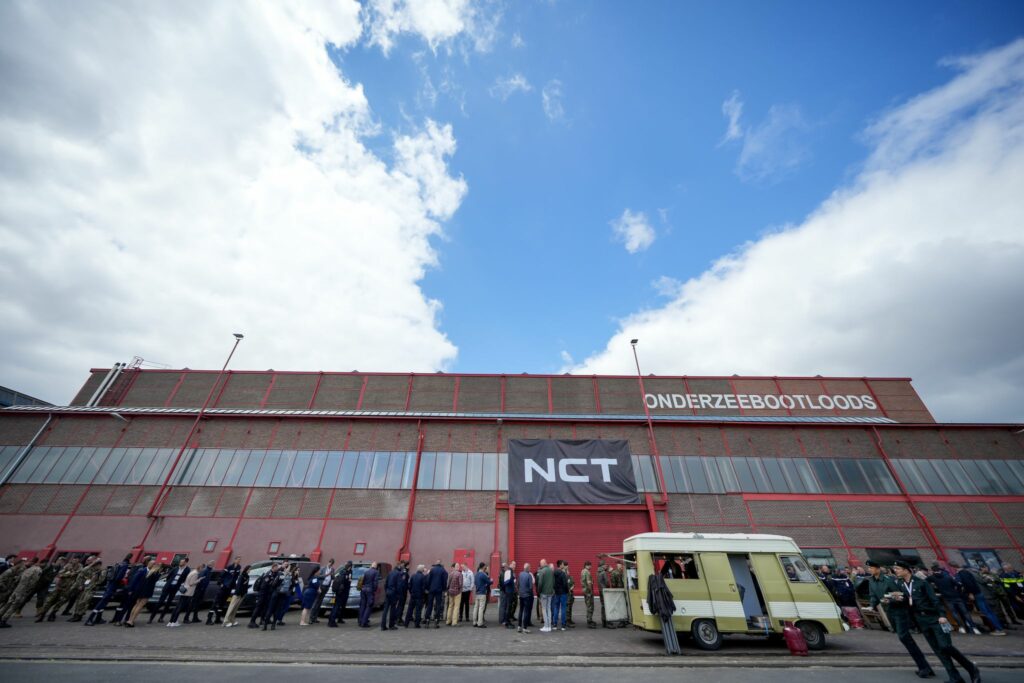 NCT Europe 2023 in Rotterdam, The Netherlands
NCT Consultants
The NCT events and trainings are organized by NCT Consultants, a defense and security company with 12 years of international experience, based in Leiden, The Netherlands. The company contributes to warfighters' and first responders' missions and capabilities to counter the threats of weapons of mass destruction and mitigate their effects. NCT Consultants connects businesses, governments, and NGOs by providing knowledge and networking, training, and assisting in building global partner capacities and partnerships. 
The flagship activities of NCT Consultants are the NCT annual events in Europe, the USA, South America, the Asia Pacific region, and the Middle East. Built on strong cooperation with government partners, the regional NCT events are the leading CBRNE, C-IED, EOD, and demining event series in the world with around 250-400 participants per edition.
NCT Consultants is present in three continents with companies based in The Netherlands, USA and Singapore.