By David Oliver
David Oliver discusses what China's participation in Russian military exercises means for the war in Ukraine and for global security.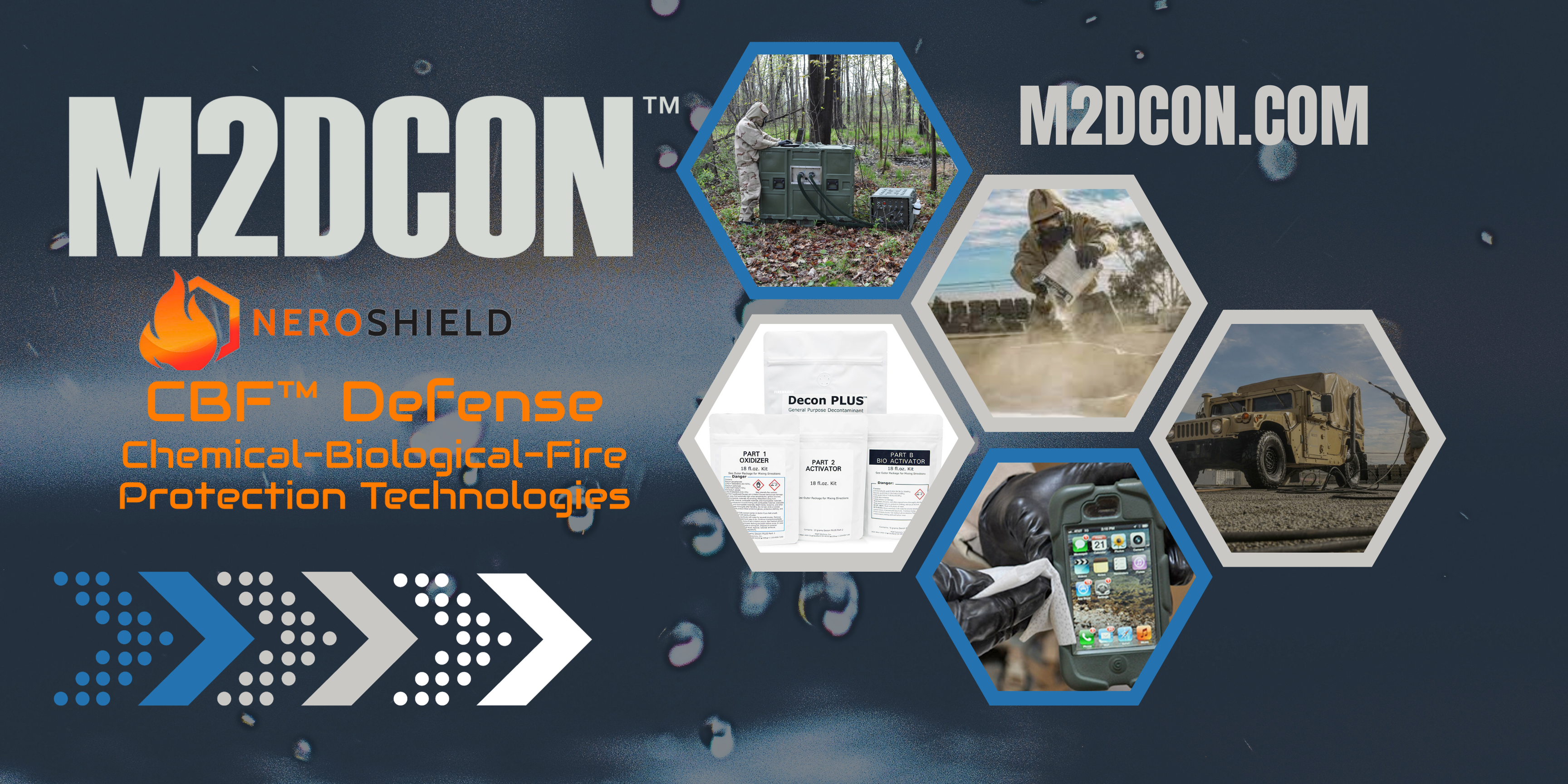 On March 20, 2023, China's President Xi Jinping arrived in Moscow for a two-day visit and talks with Russian President Vladimir Putin. It was Xi's first visit to Russia since Russian troops launched their full-scale invasion of Ukraine in 2022. This was also the first time that Xi Jinping and his Russian counterpart Vladimir Putin met face-to-face since September 2022 in Uzbekistan, which itself was their first meeting since their much-touted early February 2022 summit that took place on the eve of the Russian invasion of Ukraine.
This meeting followed Russia's quadrennial military exercises known as Vostok (East) in which China took part. In September 2022, China sent more than 2,000 People's Liberation Army (PLA) soldiers to participate in joint military exercises in eastern Russia. The Vostok 2022 Exercise took place between September 1-7 when its participants practiced simulated defensive and offensive operations at seven training centers of Russia's Eastern Military District (EMD), as well as in remote and coastal areas of the Sea of Okhotsk and the Sea of Japan.
China, Algeria, India, Belarus, Tajikistan, and Mongolia were amongst other countries that sent troops to participate in the exercise. The director of the Chinese contingent said that the Chinese military had in-depth exchanges and close cooperation with all parties, and they had enhanced combat friendship and deepened mutual trust and cooperation, while testing the joint operation capabilities, accumulating practical experience.
During Vostok 2023, the Russian army rolled out many of its latest military vehicles including RkHM-6 chemical reconnaissance vehicles, and combat aircraft. The People's Liberation Army displayed its Type-99 main battle tank, ZBD-08 infantry fighting vehicle, ZBL-08 and WZ-501 NBC reconnaissance vehicles as well as attack helicopters and combat aircraft.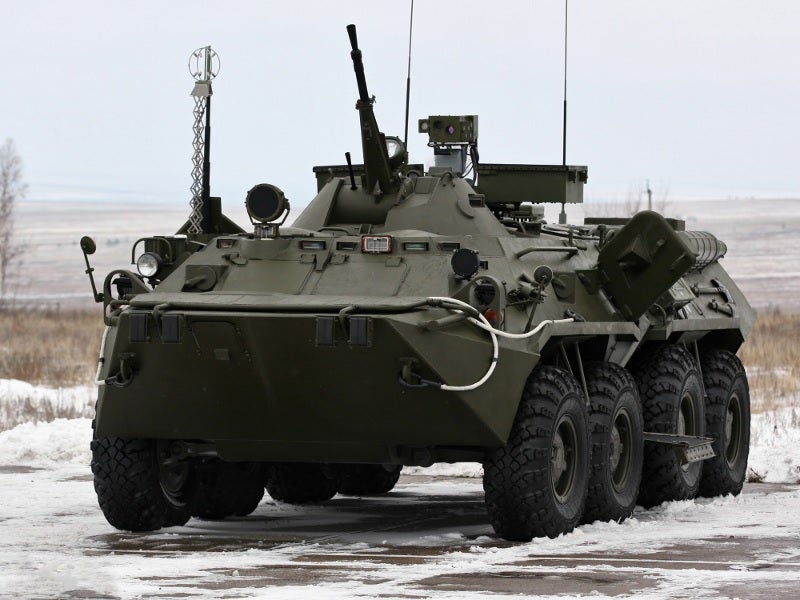 The focus of Vostok 2022 was on the use of groupings of troops to ensure military security. It was staged in 12 different locations spread across the EMD with a vast area of 7 million km2. As well as the participation of NBC protection units, demining specialists also began to open safe passages in the enemy's minefields. The EMD is headquartered in Khabarovsk on the Amur River in the Russian Far East near the Russia-China border, and comprises the regions up to Sakhalin Oblast, which includes the Kuril Islands. It is equipped with four NBC regiments equipped with RkHM-6 and RkHM-8 chemical reconnaissance vehicles. At the start of the exercise, Chinese troops arrived in Primorsky Krai, in Russia's Far Eastern Federal District.
Russia's invasion of Ukraine did not prompt Beijing to pull out of Vostok 2022. According to China's Ministry of National Defense, "the goal was to develop more practical and friendly collaboration with the armies of participating states, enhance the level of strategic cooperation among participants, and strengthen our ability to respond to various security threats."
China's military has had a long history of training with its Russian counterparts. According to Han Lin, a director of the Chinese participating troops, it is the fourth time that the Chinese PLA has sent troops to participate in Russia's annual strategic exercise; Vostok 2018 was the first time such a massive military exercise was held since the dissolution of the Soviet Union in 1991. Chinese troops' participation was reported to be their first large-scale overseas military activity since PLA military reforms started in 2016. It also marked the largest military event since Moscow's "New Look" army reform started in 2008.
According to China's Central Military Commission (CMC), the achievements made by the Chinese troops in these exercises provided prospects for deepening pragmatic and friendly cooperation between the Chinese and Russian militaries. The two militaries have held several joint military exercises within bilateral and Shanghai Cooperation Organization (SCO) frameworks in recent years.
The Russian Armed Forces conduct large-scale exercises each year in one of its four military districts (Western, Southern, Central, and Eastern) on a rotating basis. The Southern Military District (SMD) hosted exercise Kavkaz-2020 in September. The exercise involved ground, air, naval, air defense, engineering, logistics, and chemical, biological, radiological, nuclear (CBRN) units in the Caspian and Black Seas, the Caucasus, and near Volgograd in southern Russia. Russian servicemen of the radiation, chemical and biological defense unit of the Southern Military District, the 28th Brigade, conducted troop concealment exercises at the Prudboy training ground in the Volgograd region. Flamethrowers of the radiation, chemical, and biological defense units of the SMD destroyed 50 lightly armored targets at the Prudboy training ground near Volgograd.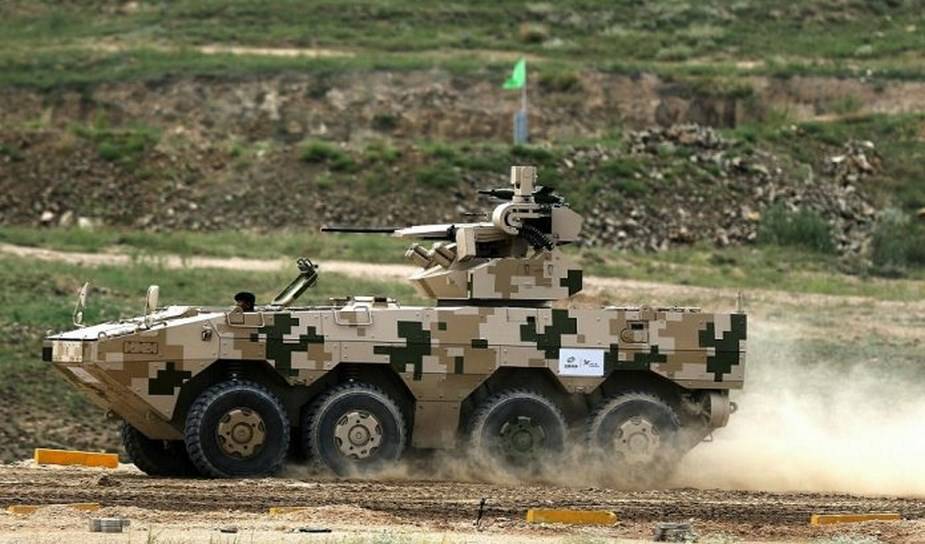 Radiation, chemical, and biological protection specialists of the 31st Guards Airborne Brigade conducted reconnaissance exercises at the Kapustin Yar training ground in Astrakhan and during the naval phase of Kavkaz-2020, the Russian missile ships Grad Sviyazhsk and Veliky Ustyug conducted counter-WMD exercises. Crews wearing radiation, chemical and biological protection suits successfully destroyed a radio-controlled drone carrying a capsule containing a simulated chemical agent. The ships then conducted a decontamination exercise.
In August 2021, Russian Army NBC protection specialists tested Chinese troops and equipment at the Korla military training ground of the PLA's Land Forces training center, as part of the annual international Safe Environment competition. NBC specialists from five countries – Belarus, China, Russia, Uzbekistan, and Vietnam – participated in the competition using Chinese-made equipment and devices.
Russian Army NBC protection units began preparations for the Safe Environment competition of the 2022 International Army Games. In January, the first qualifying stages of the competition took place with NBC protection regiments from Russia's four military districts. The International Army Games are an annual international military sport event hosted by the Russian Ministry of Defense. The event, referred to as the War Olympics, which was first staged in August 2015, involved more than 30 countries taking part in dozens of competitions over two weeks to prove which military unit is the most skilled.
The Chinese military had started to participate in the International Army Games in 2014 and has hosted the games since 2017. So far, China has ranked second only to Russia in terms of the competition numbers it has participated in and hosted, as well as the participant numbers concerning the services and arms. In addition, China has also invested a lot of money in the construction of venues and facilities for competitions.
Between August 13-17, 2022, a total of 275 teams from 37 countries, including China, participated in the games at various overseas locations. They were intended to serve as an opportunity for countries to enhance military cooperation and showcase their skills. Despite Russia's invasion of Ukraine, the number of countries participating highlighted Russia's continued support among some third world countries. Russia hailed the success of the games as a diplomatic victory. It used them to promote their continued military prowess and global influence and may have even pushed for increased trade with participating countries to offset the effect of Western sanctions.
In the security domain, China and Russia do not have an agreement on mutual assistance akin to NATO's Article 5, and although their sweeping joint statements in February did indicate a growing formality to their security arrangements, they do not yet have an official bilateral agreement. China has stopped short of sending military hardware or troops to support Russia in Ukraine, although there has been speculation over whether increased Chinese exports of microchips and raw materials like aluminium oxide could be used by its defense industry. 
David Oliver has been a defense journalist for more than 30 years, including 10 years as deputy editor of CBNW, and has published 20 books on subjects ranging from aerospace to modern warfare including hybrid warfare.