By Kevin Cresswell
Executive Protection (EP), Close Protection (CP), The "Circuit" or VIP Protection, however you term it, is not just concerned with conventional threats. Asymmetric violent encounters must also be considered. An attack could come from colorless, in some cases odorless liquids and gases released covertly. For those in the business of protecting others it is a necessary additional risk assessment and the team must be trained in rapid response and mitigation.

Your role in VIP (or Principal) security is to plan and prepare for potential situations before they happen and to ensure the client is not exposed to security threats using four pillars of defense;
What is the threat and risk?
What is the intelligence?
Advance, and location indicators.
Responses required in Chemical Biological Weapon (CBW) incidents are generally met by tactically sound CP procedures and understanding of the principles undermining those pillars;
Quick identification of the hazard deployed.
Immediate deployment of protective technology.
Rapid, precise medical intervention.
Decontamination.
Basic and advanced life support measures as the Principal is moved out of the danger area.
This is a dynamic environment in which the protective details' methods used to counter any CBW threat can be situational. It is important to define the scope of CBW response in the close protection context. Some threat agents are found in the military environment not used in an assassination attack. There are significant technologies to guard against the effects of the deployment of CBW against Principals, protection details must have the required training and team leaders should be acquainted with the threat as part of their risk assessment process. Training for CP teams should focus on technically viable threats.
Training should include lessons learned in recent CBW attacks that have been apparent since the case of Georgi Markov, the Bulgarian dissident, poisoned in 1978. Markov's assassination, conducted by the Bulgarian Secret Services under the direction of the KGB, led to widespread outrage and concern, as he was killed in the center of London, in broad daylight, during the city's rush hour.
A metal pellet containing ricin was discovered in Markov's leg, identical to one removed from the back of another Bulgarian exile, Vladimir Kostov. When he became ill, Markov had mentioned being stabbed in the leg while crossing Waterloo Bridge. Kostov also claimed he had been prodded with a poison-tipped umbrella in Paris three weeks earlier. He felt a sting on the right side of his back. Although the wound became inflamed, he quickly recovered.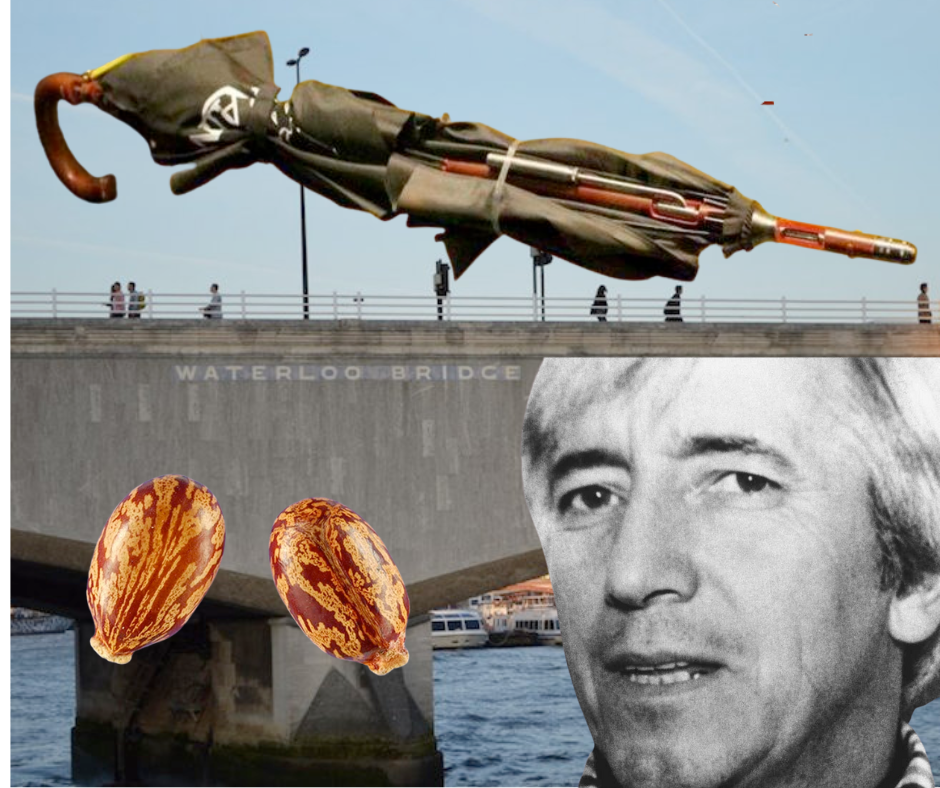 Georgi Markov was poisoned with a metal pellet containing ricin in broad daylight in the center of London
Between 1990 and 1995, the Japanese terrorist group Aum Shinrikyo launched 17 known CBW attacks and assassination attempts on VIPs. Of these attacks, 10 were carried out with chemical weapons (four with sarin, four with VX, one with phosgene and one with hydrogen cyanide) and seven attempted attacks were carried out with biological agents: four with anthrax and three with botulinum toxin.
In one attack, Hiroyuki Nagaoka, the head of the Aum Victims Group, was walking on the sidewalk in his neighborhood in Tokyo in January 1995 when a member of the cult dressed as a jogger ran past his police protection officer and sprayed the nerve agent on the back of his neck. Most of it was blocked by his jacket collar.
A catastrophic protective failure occurred on September 25, 1997, when eight Israeli agents under Mossad direction, attempted to assassinate the Palestinian leader Khaled Meshaal in Amman, Jordan. Meshaal always travelled with a posse of protection.
The plan was to covertly administer fentanyl into the exiled Hamas leader. With the synthetic opioid in his body, Meshaal would go about the rest of his day as normal and when he went to sleep, he would never wake up. Death would occur within 48 hours.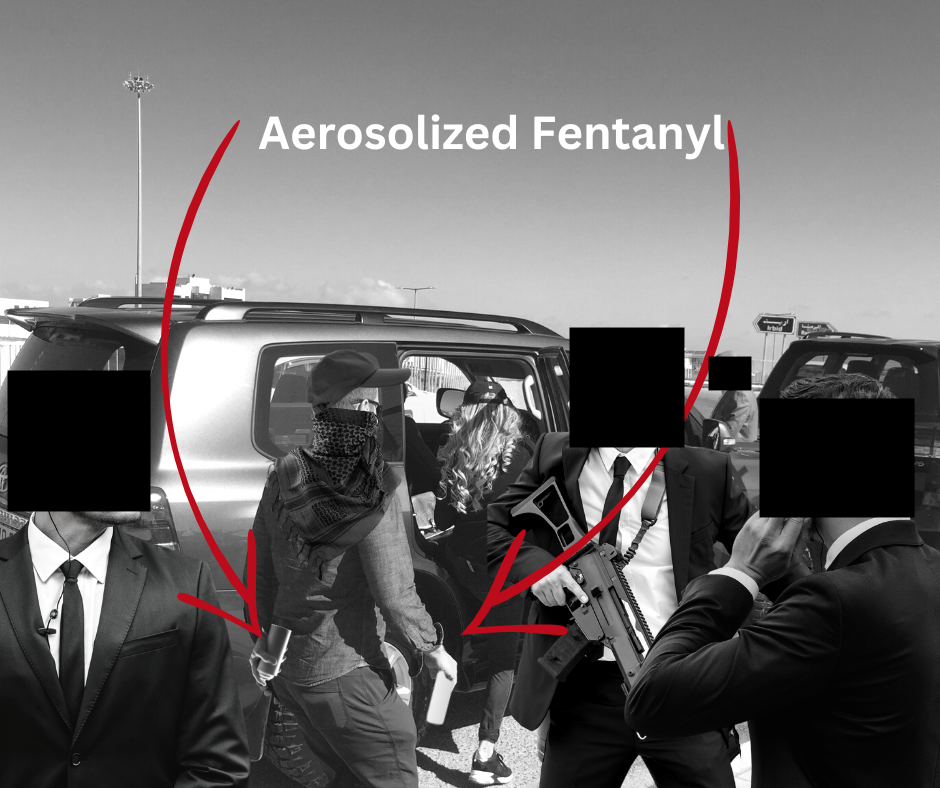 Image: VIP Protection copy – Caption: Fentanyl in an aerosolized format has been used against Khaled Meshaal, exiled Hamas leader
On the morning of the attempt, two assigned agents moved into position around Meshaal's suburban home and tailed him in a green Hyundai rental car. This was not picked up by counter surveillance. Four more agents deployed around Hamas' office building as drivers and lookouts, again they were missed by the advance team.
The other two (one was a doctor and was carrying the antidote, Naloxone), remained at the Intercontinental Hotel. The two hitmen approached the target as he entered the building. The agents had little difficulty in 'bumping Meshaal' from behind and delivered the toxin, using an aerosol device, into his ear, before running off. Bodyguards got Meshaal into a safe room at the building while others chased in vehicles and finally managed to apprehend the two assassins. Their capture was to have major political ramifications.
Complacency breeds contempt and when as a high-profile target you opt to travel with no protective detail it can result in the unthinkable. Kim Jong-nam, half-brother of North Korean leader Kim Jong-un, knew that his life was at risk. He felt safe without close protection in Macau where he lived but would often employ two female guards when traveling outside to Europe and Malaysia and would then pick up a local team on the ground. On February 13, 2017, he was checking in for AirAsia Flight 8320, the most convenient connection between Kuala Lumpur and Macau, and Kim used it often. His familiarity with the travel procedures meant he had no bodyguards; they had dropped him at the terminal. The Democratic People's Republic of Korea (DPRK) eliminated Kim with a binary form of VX.
British law enforcement agencies discovered that Russian agents killed the former KGB spy Alexander Litvinenko, who died from poisoning at a London hospital in November 2006. Just over a decade later, in March 2018, Russian GRU operatives attempted to murder a former double agent Sergei Skripal in Salisbury, UK, with the nerve agent Novichok. The victim had no protection provided by the police or security services.
Following the Skripal case the Bulgarians reopened a poisoning case of Emilian Gebrev, the victim of an assassination attempt three years earlier. Forensic analysis of samples from Gebrev confirmed that he had been exposed to an organophosphate pesticide. In the 1950s, the UK investigated its use as a nerve agent under the code VG.
In August 2020, there was an assassination attempt on opposition politician Alexei Navalny with a new Novichok agent, in powdered form, in Tomsk, Russia. The substance had been applied to the victim's underwear in his hotel room, left without security, prior to a flight. This type of Novichok is more toxic and dangerous but acts more slowly. Navalny survived thanks to the reaction of the pilot who made an emergency landing, and the medical team in Omsk, who immediately injected Navalny with atropine.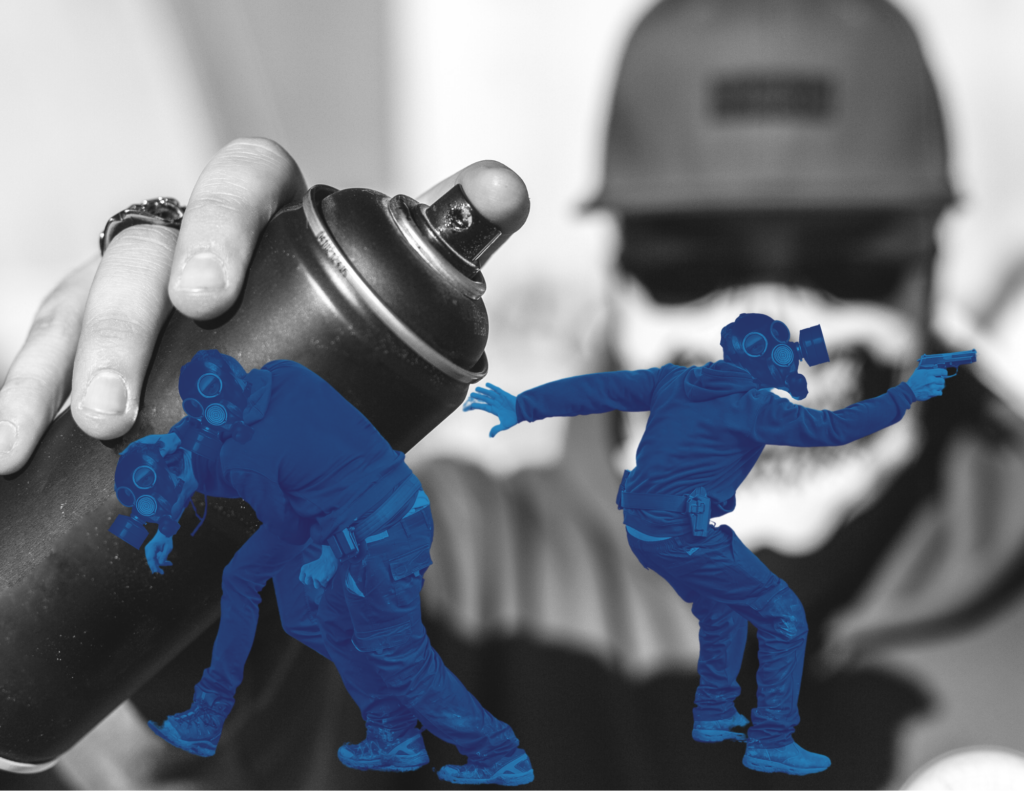 Training for eventualities such as this should be part of any CP team's drills, risk assessment and advanced planning. Understanding every aspect is a vital part of returning to normality. The CP lead should understand the prioritization of tasks in order to effectively control the situation. Aspects which should be included in any counter CBW CP training agenda should include:
The current CBW threat
Lessons learned from history
The use and effects of CBW hazard material
Identification of material
Delivery methods
Weather impacts
Designing a monitoring, surveillance, and inspection program for CBW mitigation
Immediate response indoors
Immediate response outdoors
Immediate response vehicles
Operational concerns of decontamination
Decontamination procedures
Immediate medical response
Antidotes
Selecting the right PPE
Powered Air Purifying Respirator (PAPR)
First responder procedures
Preservation and integrity of evidence
Recovery from CBW attack
The CBW response kit for CP operations
Proper storage of equipment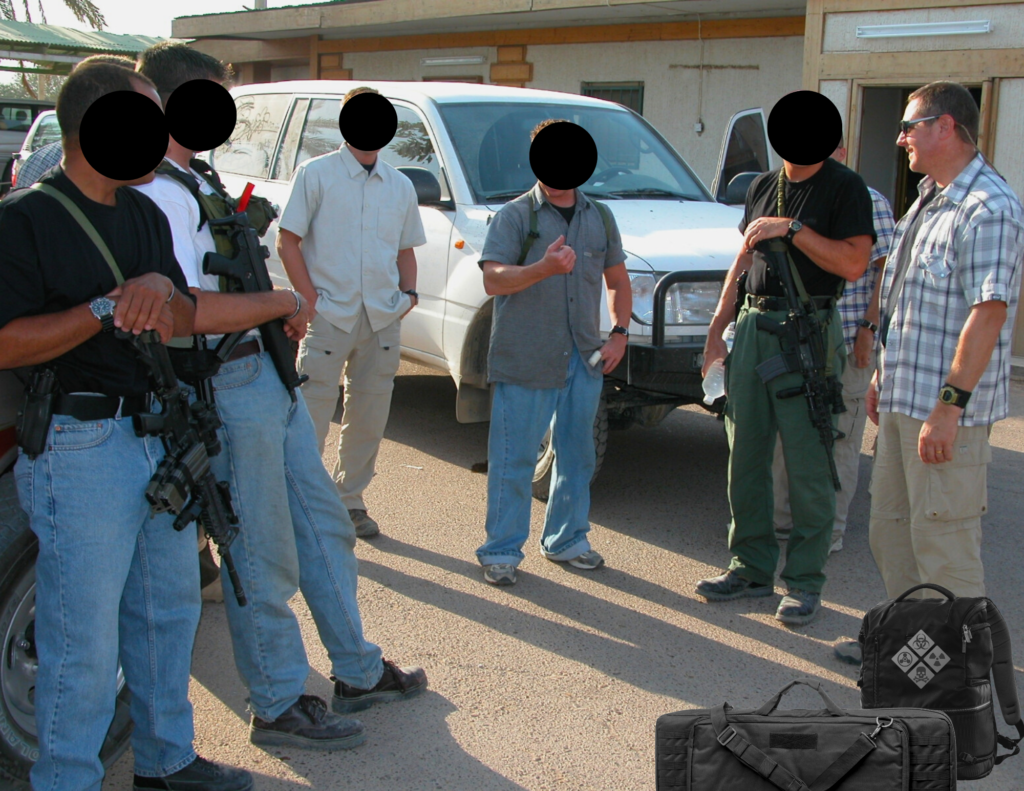 The protection of heads of state and government, VIPs and celebrities from CBW threats requires much flexibility and advanced planning. The best approach to CBRN countermeasures in a close protection context combines traditional close protection techniques, sound security practices, and a good understanding of the technical nature of the threat.
Kevin Cresswell has over 40 years of law enforcement, military, intelligence and commercial business development experience in the defense and security sector. He is a dual national of the UK and US and a global consultant based in Los Angeles, California. Through the Defense Equipment Company, he currently provides support to ADS Inc CWMD accounts in the state/local/federal and international market.