By SERB Pharmaceuticals.
With newly acquired R&D capabilities, SERB is developing a pipeline of antidotes.
In 2001, SERB, a leader in emergency care antidotes and CBRN medical countermeasures, acquired the pharmaceutical business of BTG, an antidote company operating primarily in the United States. The acquisition gave SERB a global reach, but also a unique platform for the development and manufacture of polyclonal antibodies. Now that the companies are fully integrated, they are combining their expertise in medical countermeasures with their experience of developing and manufacturing biologics. They are using their platform to develop polyclonal antibodies for a range of toxins, infectious diseases, biological agents, and drug toxicities. Their lead development project is an antidote for ricin poisoning.

We spoke to Christon Hill, SERB's Chief Innovation Officer, to learn more about the company's research capabilities the new antidotes in development.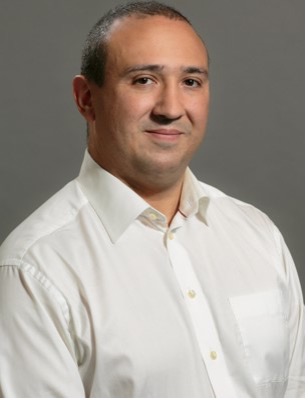 Christon Hill, Chief Innovation Officer at SERB, ©SERB
SERB has undergone a transformation in recent years, can you start by telling us how the company has changed?
SERB Pharmaceuticals today is a mid-sized, global specialty pharmaceutical company. We specialize in treatments for complex, niche and life-threatening conditions – with a particular focus on emergency care and rare diseases.
Within our emergency care portfolio, we have a broad range of antidotes, including specific medical countermeasures in each of the CBRN areas of risk. These are manufactured in Europe with a focus on quality and continuous supply. They are sold to hospitals, governments, and NGOs around the world.
In 2021, SERB acquired BTG Pharmaceuticals, which doubled the size of the company in terms of employees, but was also transformational in other ways. Geographically, it gives SERB a commercial infrastructure in the US, and it provides the company an in-house, global biologics manufacturing platform used to create broad-spectrum polyclonal antibodies. Lastly, it added R&D capabilities, largely focused on using that polyclonal platform to develop new antidotes and medicines.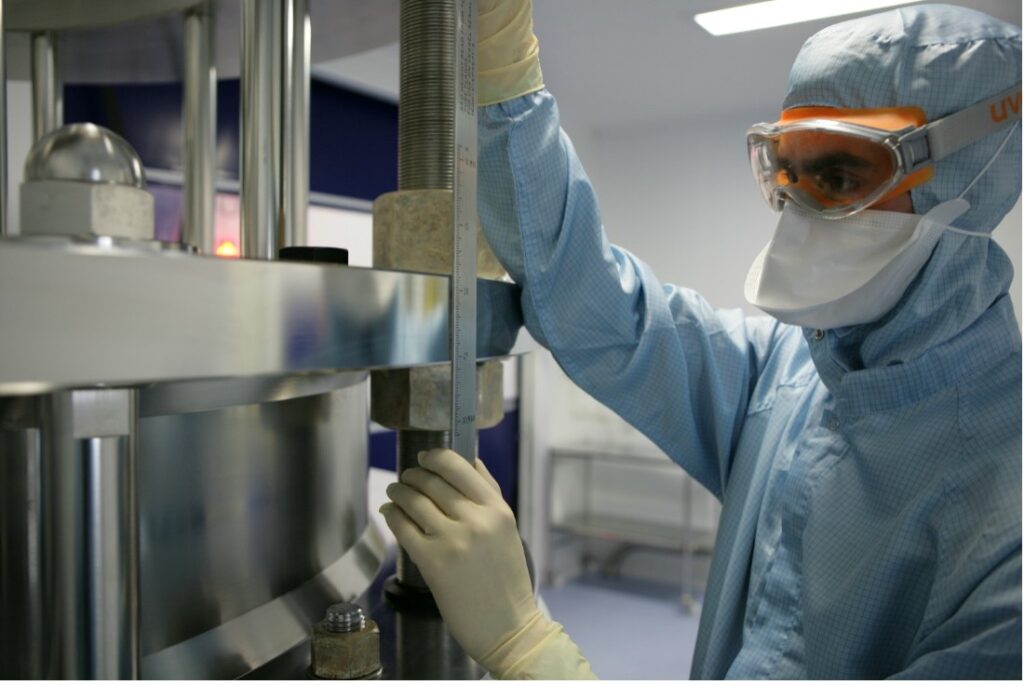 David Hedley, Chemistry, Manufacturing, and Controls Manager, inspects a piece of equipment at SERB's biologic manufacturing facility, ©SERB
Could you tell us more about this polyclonal antibody platform?
SERB is one of the few companies that can manufacture polyclonal antibodies at a commercial scale and with the robust processes required for market authorisations in all territories. For over 20 years we have used this technology to produce two commercially available products. Now we are using this platform to develop novel biologic therapies against a wide range of antigens.
What are polyclonal antibodies?
Antibodies are produced by the immune system in response to the presence of a foreign substance, such as a bacterium, virus, protein or other toxin.
They are called "polyclonal" antibodies because they are made using several different immune cells within the host. They all bind to the same foreign substance, called an antigen, but they attach to different molecular structures on the surface of the antigen, called epitopes. This differs from monoclonal antibodies, which are made using identical immune cells that are all clones of a specific parent cell and bind to a single epitope.
The advantage is that polyclonal antibodies are able to recognize and target a wider range of variation in the target antigen, rather than just one specific type. For example, a polyclonal antibody may be more likely to bind to a virus or bacteria that has mutated, or where there are natural variations in a natural toxin such as a fungus or venom.
How are they are made?
Our antibodies are produced by immunizing sheep with an antigen that the antibodies will be directed against. The antigen is specific to the toxin we are trying to develop an antidote for – this might be the target itself, a modified form of the target, or something designed to look like the target. The animal's immune system responds to the antigen by producing a mixture of different antibodies, which are then collected for further processing.
We then separate the binding end of the antibody, or Fab (fragment antigen binding), from the rest of the antibody, known as the Fc (fragment crystallizable) region. Using this smaller fragment helps to avoid the unwanted immune response associated with older generations of polyclonal antibody treatments.
Additional purification steps ensure that the resulting antibodies are specific to the intended target antigen and further reduce the likelihood of adverse reactions.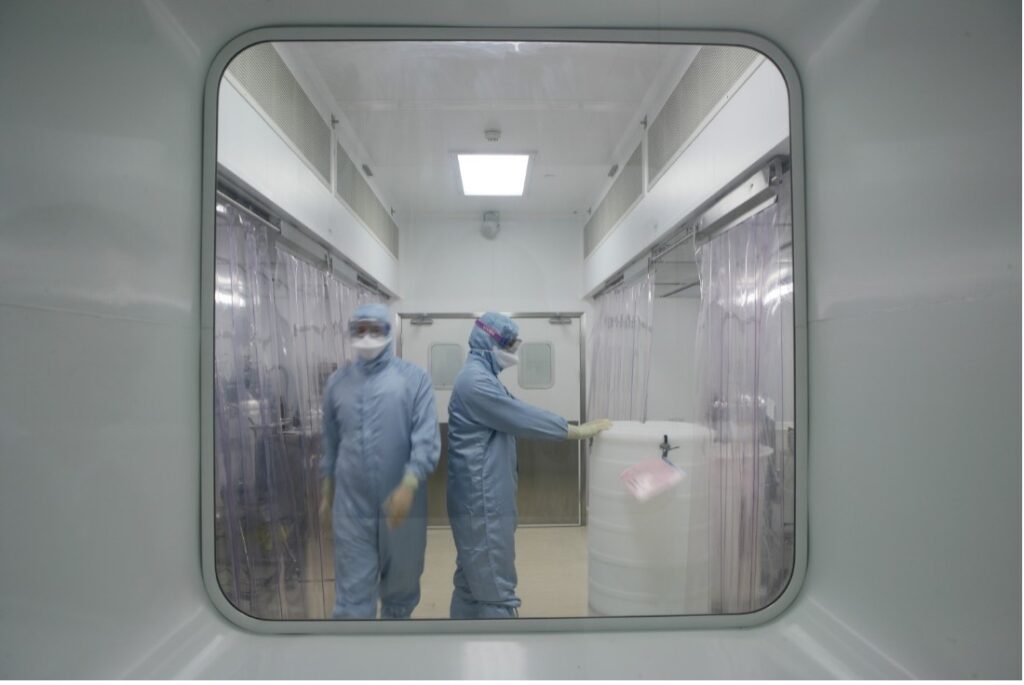 Production technicians inside a clean room at SERB's biologic manufacturing facility, ©SERB
What types of antidotes are you developing using this process?
SERB is actively exploring a promising pipeline of targets relevant to the CBRN and public health fields. These targets include toxins, infectious diseases, biological agents, and drug toxicities. We are working through a list of over 30 targets.
When the COVID-19 pandemic struck, we began to develop a polyclonal antibody designed for severe infections among those unable to be vaccinated, or not responding to other treatments. We generated antibodies against the SARS CoV-2 spike protein and tested this in a hamster model. Results were presented at the Infectious Disease Society of America conference in October 2022 and showed that hamsters treated with the antibodies had a positive clinical outcome across a range of measures.
While these were early animal studies, they demonstrate the potential for our broad-spectrum polyclonal antibodies as new treatments for infectious diseases.
Our most advanced project is an antidote to counter ricin, a highly potent, widely available toxin for which there is no approved vaccine or therapeutic intervention. The project's importance was highlighted when a terrorist plot involving cyanide and ricin was foiled by German authorities earlier this year.
SERB is also exploring the potential to develop an antidote for fungal pathogens. Last October the World Health Organization issued its first "fungal priority pathogens list" which systematically prioritized fungal pathogens and called attention to the public health importance and relative lack of R&D attention. We are evaluating the role polyclonal antibodies could play as an alternative or alongside traditional anti-fungal therapies.
How do these new projects fit alongside your current portfolio?
SERB already has one of the broadest portfolios of antidotes and rescue medications in the world. Many of our products address chemical, biological radiological, and nuclear (CBRN) risks. These include, for example, antidotes for poisoning with cyanide, anthrax, heavy metals (lead, arsenic and mercury), pesticides and nerve agents (sarin gas, tabun, etc.). SERB is trusted by governments, NGOs and the organizers of major sporting or political events to supply medical countermeasures and they welcome our efforts to develop new solutions for serious unmet needs and emerging threats.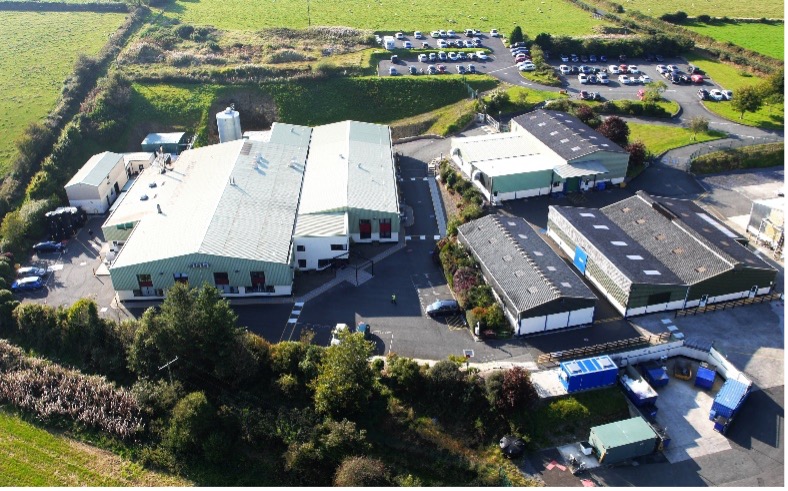 Aerial view of SERB's biological manufacturing site in Wales, UK, ©SERB
Have you seen an increasing interest around these projects from governments and the CBRN community?
Yes. We have seen an increased interest in both our current CBRN portfolio and our development projects.
The COVID-19 pandemic, the war in Ukraine, and perhaps more recent reports of terrorist activity in western Europe have put health emergency preparedness and response higher on the agenda of governments, public health agencies and militaries around the world.
Developing antidotes and building the capabilities to respond quickly to new pathogens has taken on a renewed urgency. Everyone is trying to predict the next threat, which is difficult, and have infrastructure in place to react to a range of threats. This will require close cooperation between public bodies, NGOs, subject matter experts and trusted companies in this field.
How do you decide which toxins or pathogens to develop antidotes for?
We take input from a broad range of perspectives to assess medical need and technical feasibility. This includes external advice.
We have a scientific advisory board made up of global experts in public health, toxicology, and defense whose expertise helps to shape our overall strategy, prioritize and refine projects, and determine appropriate development pathways.
One of our goals for this platform is to serve as a rapid response capability to newly emerging or previously unidentified risks. By standardizing and validating our processes, and leveraging in-house expertise, we are getting closer to offering a 'plug and play' approach to generating novel antibodies that can quickly be developed into critical, life-saving therapeutics.
We are eager to partner with health authorities, NGOs, therapeutic experts and patient associations to address emerging and future bio-security risks.
Christon Hill serves as SERB's Chief Innovation Officer. Christon holds a degree in Chemical Engineering from the Massachusetts Institute of Technology and has 20 years of experience in pharmaceutical, biotech, and medical devices.